Simple Buttery Fluffy Cake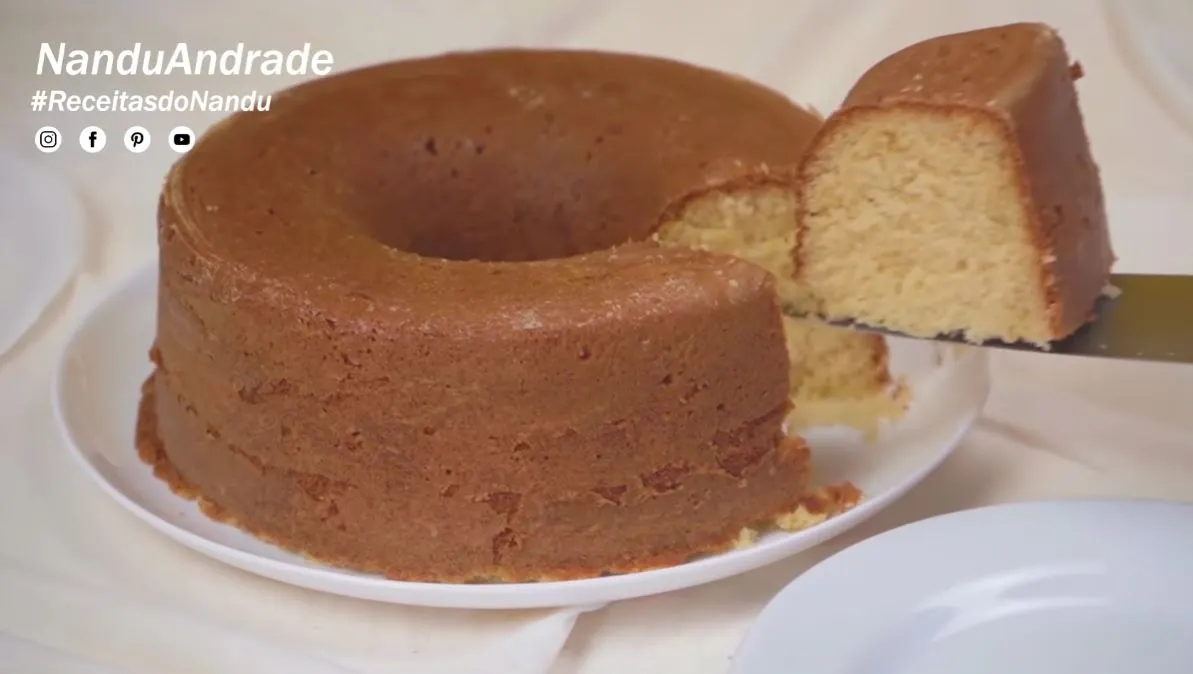 Learn how to make a fluffy cake that is buttery and simple to make. Check out the perfect recipe for breakfast and afternoon!
Simple Buttery Fluffy Cake
To make this fluffy cake in a simple, easy and fast way, check out the list of necessary ingredients and follow the step-by-step preparation instructions.
Ingredients
3 eggs

1 and ½ cups of granulated sugar

200g of margarine

½ cup milk at room temperature (120 ml)

1 tablespoon vanilla essence

2 and ½ cups wheat flour

1 teaspoon powdered yeast
Directions
Unite a shape with margarine or butter and sprinkle wheat flour;
In a bowl, add the yolks of 3 eggs;
In another bowl, add the whites of 3 eggs;
Whip the egg whites;
To the bowl of yolks, add 1 and ½ cups of crystal sugar tea;
Add 200g of margarine;
Beat well until it's off-white;
Add ½ cup of milk tea at room temperature (120ml);
Add 1 tablespoon vanilla essence;
Mix well;
Add 2 and ½ cups of sifted wheat flour tea and gradually while mixing;
Add 1 teaspoon baking powder;
Add the whipped egg white;
Mix;
Transfer the mass to the greased shape;
Take to preheated oven at 180 degrees for approximately 40 minutes;
Your fluffy, simple and buttery cake is ready!
Recipe Video