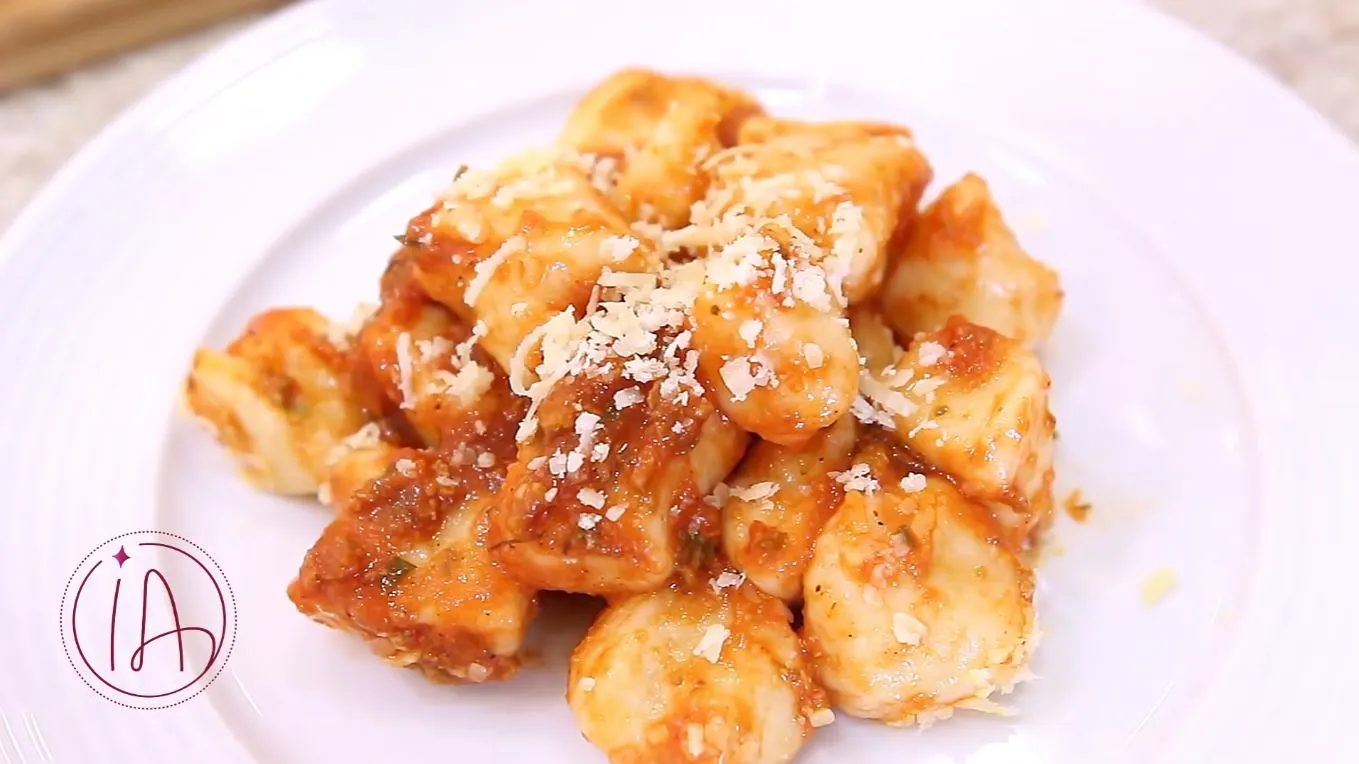 Today we are going to prepare an excellent potato gnocchi. This simple and tasty recipe is ideal for your weekend lunch.
Gnocchi Potato
With just a few ingredients you will prepare this potato gnocchi that melts in your mouth. 
Check the list of ingredients and follow the instructions for preparation.
Ingredients
900g unpeeled raw potatoes (750g peeled)

1.5 L of water for cooking the potatoes

1 egg 50 grams

2 teaspoon(s) salt

½ teaspoon ground black pepper

1 cup (tea) wheat flour 135 grams
Directions
Peel the potatoes and cut them into 4 parts each;
Add them in a pan with water until you cover them;
Cook until they are soft;
Drain the potato water and transfer them to a refractory;
Love them and sift them into a pan;
Cook over medium heat, stirring constantly (approximately 13 minutes);
Transfer to a bowl and spread to cool faster;
Wait for it to cool down completely;
Add 1 egg;
Add 2 level spoons of salt;
Add ½ teaspoon (tea) of black pepper;
Mix;
Add 1 cup (tea) of wheat flour 135 grams;
Mix;
Cut the dough into 8 parts;
Sprinkle countertop with flour;
Make rolls;
Sprinkle flour;
Cut them into small pieces;
Transfer them to a pan with boiling water;
Cook until they start to float;
Transfer them to a bowl of ice water;
Add a thread of oil (not olive oil);
Mix;
Warm them up;
Add tomato sauce;
Add grated Parmesan cheese;
Your potato gnocchi is ready!
Recipe Video