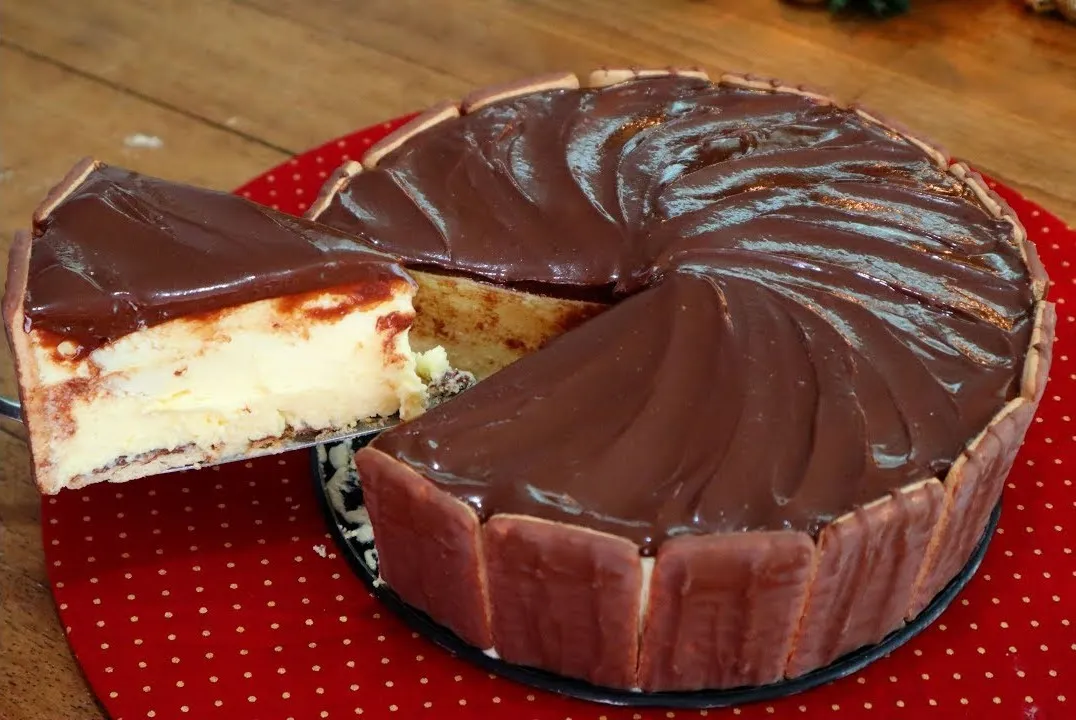 Learn how to make this delicious Dutch pie and surprise your guests with a mouth-watering dessert. Check out the recipe that is simple and easy to make!
Dutch pie
For your Dutch pie to be perfect, you will need some ingredients from the list below. 
Following the instructions, your pie will be divine!
Ingredients
Cream

calypso cookies

1 box of condensed milk

2 yolks

300ml of milk

1 colorless gelatin (1 pack)

Meringue

1 box of milk cream

4 tablespoons of sugar

3 egg whites

Cover

150g of chocolate

1 cream
Directions
In a pan, add 1 box of condensed milk;
Add 2 yolks;
Mix well;
Add 300ml of milk;
Turn on the fire;
Mix until thickened;
Turn off the fire;
Hydrate the gelatin with water and microwave for 20 seconds;
Add it to the pan;
Mix and book;
In a pan, add 3 egg whites;
Add 4 tablespoons of sugar;
Mix over low heat for 4 minutes;
Transfer to the mixer;
Beat well;
Add 1 Box of cream milk;
Beat again to mix;
Add cream;
Mix;
In one shape, add the cookies on the sides and bottom;
Add cream;
Take it to the fridge for approximately 4 hours;
In a bowl, add 150g of chocolate;
Add 1 Cream of milk;
Take to microwave every 30 seconds mixing (until melted);
Add over pie;
Your Dutch pie is ready!
Recipe Video