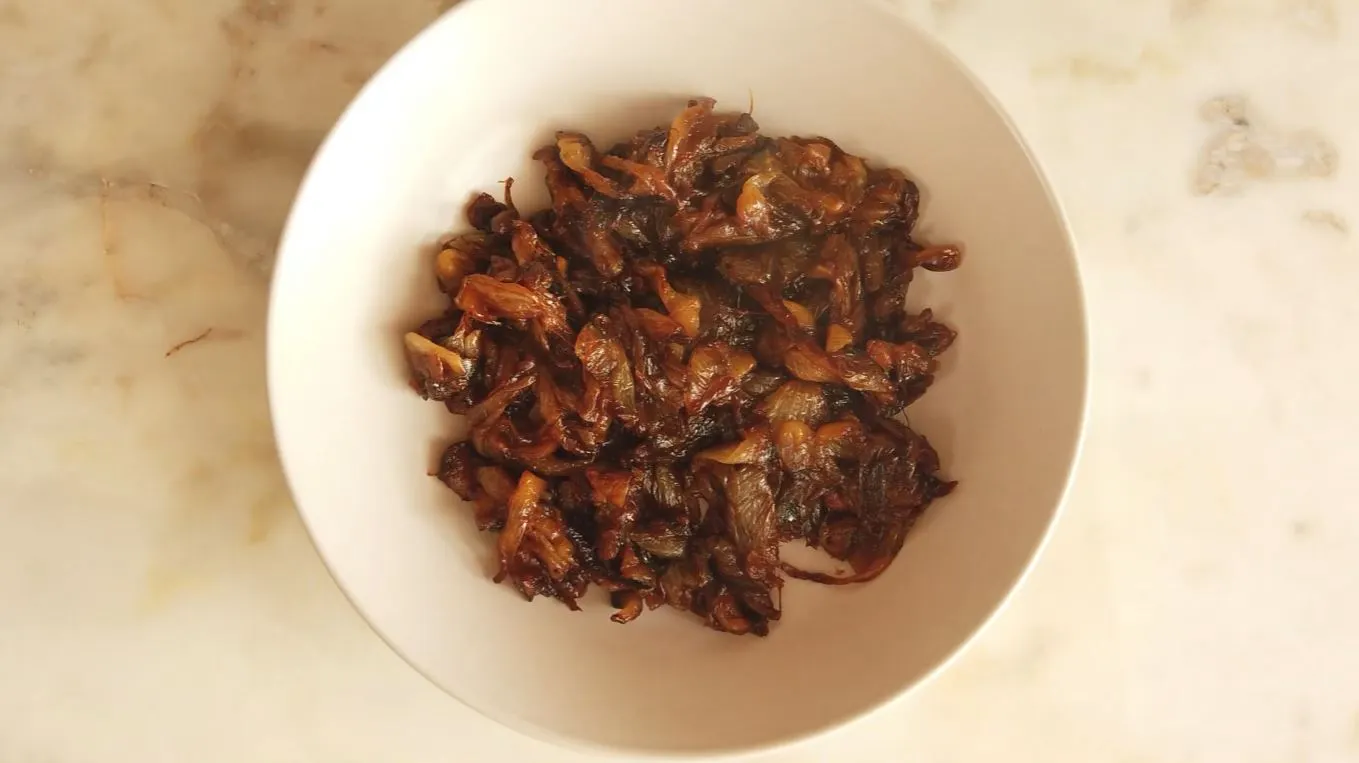 Learn how to make delicious caramelized onions for lunch and dinner! A simple and easy recipe to make, check it out!
Caramelized Onion
Cooking time
1
hour
15
minutes
Make a good caramelized onion!
Ingredients
1 kg of yellow onion

60g unsalted butter (4 tablespoons)

8g of salt

Black pepper (black pepper) to taste
Directions
In a frying pan on the fire, add 60g of unsalted butter (4 tablespoons);
Let the butter melt;
Add chopped onion;
Add 8 grams of salt (a full teaspoon);
Add black pepper to taste;
Let the onion cook over medium high heat with a lid on for about 10 minutes (stir occasionally so it doesn't burn on low);
Remove the lid and reduce to low heat, stirring frequently for about 60 minutes;
Add water to the bottom of the pan when the onion begins to brown;
Wait for it to get pretty dark;
Your caramelized onion is ready!
Recipe Video