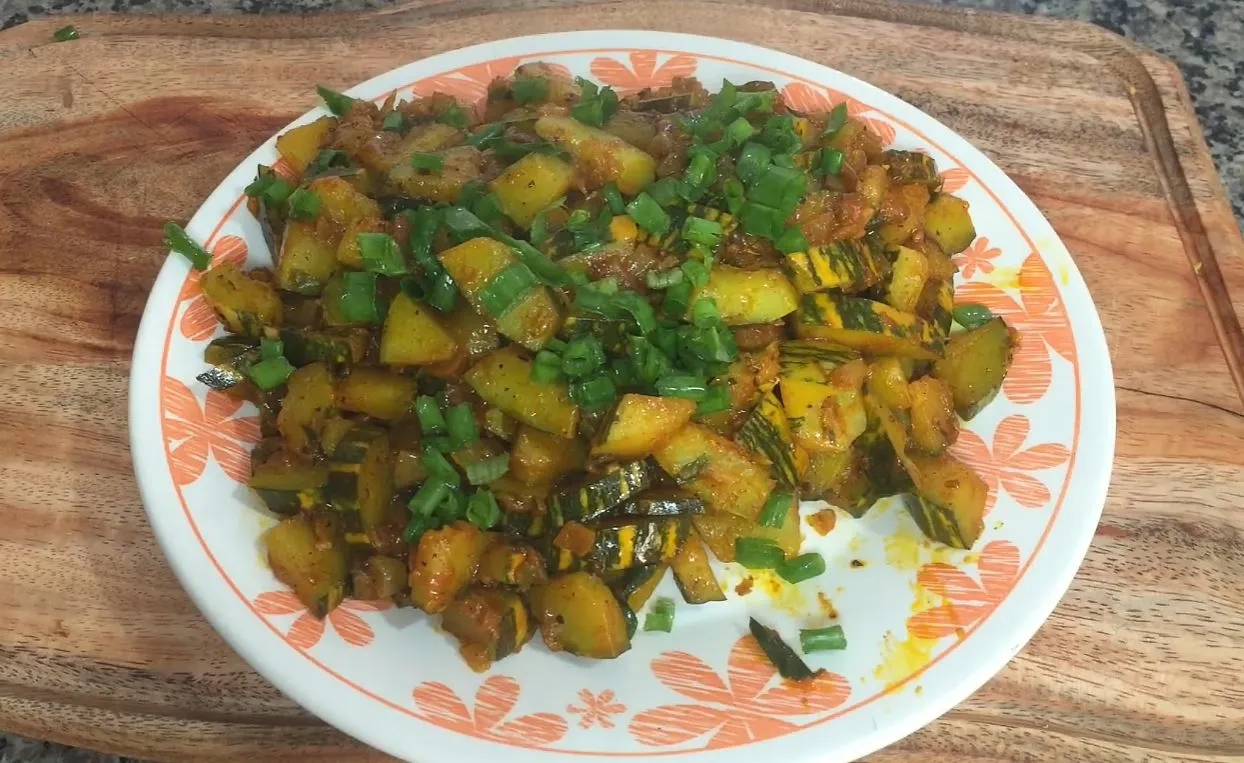 Learn how to make a delicious braised zucchini for your lunch and dinner! A healthy, simple, quick and easy recipe to make.
Braised zucchini
For your braised zucchini to be very tasty and seasoned, see the necessary ingredients and follow the guidelines.
Ingredients
2 Zucchini approximately 1kg each

2 garlic cloves

1 chopped onion

Black pepper half teaspoon

Oregano 1 teaspoon

1 tablespoon shoyu

1 teaspoon of Salt

Green onion to taste
Directions
Cut 2 zucchinis into pieces;
Add 2 tablespoons oil to a pan;
Add 2 crushed garlic cloves;
Let it gold;
Add 1 chopped onion;
Add chopped zucchini;
Mix;
Add 1 teaspoon oregano;
Add half a teaspoon of black pepper;
Add half a teaspoon of paprika;
Add 1 teaspoon salt;
Add 1 tablespoon soy sauce;
Mix;
Add parsley and chives to taste;
Mix and cover;
Leave approximately 7 minutes in low fire;
Remove and cover and cook for another 2 minutes;
Your braised zucchini is ready!
Recipe Video