World's most expensive suit on sale for £600k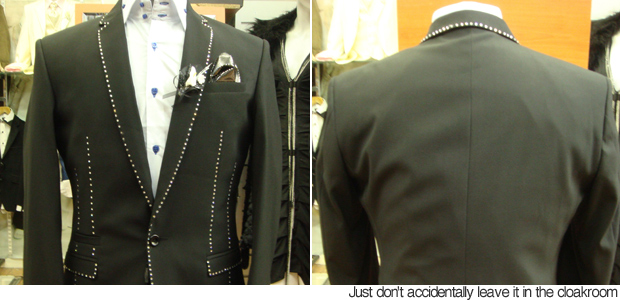 A tailor and jeweller with a taste for the extravagant have joined forced to produce the world's most expensive suit.

Made from cashmere wool, skill, and studded with 480 high quality diamonds it's easy to see why the suit is expensive.
But at a whopping £599,000, the price-tag could be enough to make even the most wealthy Russian oligarch think twice before handing over his credit-card.
Jeweller Stuart Hughes said he and pal Richard Jewels spent over 600 man hours putting the suit together but they haven't dared try it on themselves, "I was scared too" he said.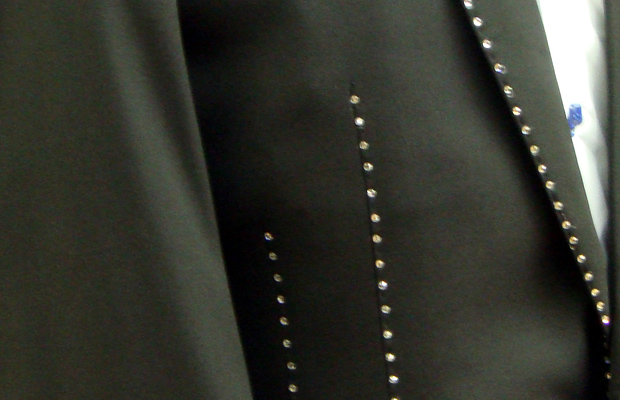 Only three of the suits will be made, with each one featuring 480 diamonds strategically positioned, each gem will be 0.5cts, colour G, VS2 quality, making a total 240cts.

Speaking of the "outrageous but subtle" suit, Hughes said it was designed to appeal to someone who enjoys being different, but didn't rule out producing an even more expensive one at some point in the future.
Richard Jewels added "I hope to establish a luxury brand that will not only capture the eyes but the hearts of the consumers.
"We will be offering our clients all expenses paid trips to luxury destinations such as the Arc en Ciel in St Lucia as part of the packages. The emphasis on our products is to solidify one's individuality."