World's biggest sweet shop opens in Dubai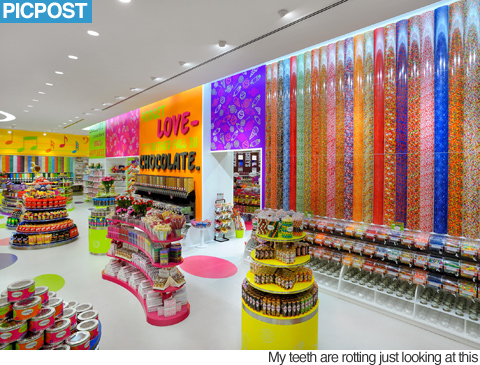 A giant sweet shop has opened in Dubai with more sweets and chocolate than you can shake a candy-cane at.

Everything from M&Ms to nostalgic treats you haven't seen since the 80s are present in the 10,000 sq ft store store at the Dubai Mall.
A huge chocolate tree embedded with colorful lollipops stands 10 meters wide in the centre of Candylicious — along with the largest 'Pick and Mix' wall in the world!
A spokesperson for Candylicious said: "Candylicious is about buying things never seen anywhere else and you can indulge in a royal offering of mouth-watering confectionaries from all over the globe.
"We take the time to remind people how simple pleasures are always the best and the best simple pleasure in life is candy!"