World's biggest BBQ can cook 1,000 sausages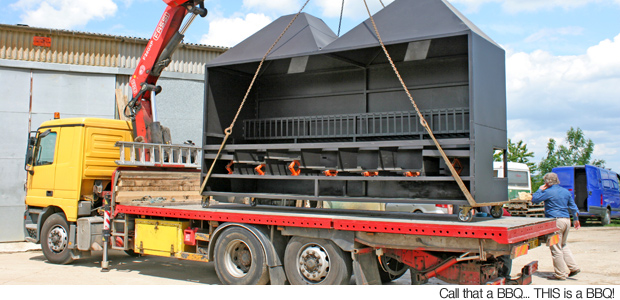 An engineer has spent three months and £10,000 creating the world's largest barbecue which weighs two tonnes and measures a whopping 16ft across.
The gargantuan BBQ – understandably dubbed 'God-grilla' – is so big makers say it could be used to simultaneously cook 1,000 sausages, 500 burgers or (if you prefer) two whole cows.
It's the brainchild of 31-year-old Jack Henriques who runs the Bespoke BBQ Company and says he already has plans to make a bigger one.
However you might want to think about it before ordering one to outdo your neighbours… it takes 14 bags of coal to ignite and can heat up to 500 degrees centigrade.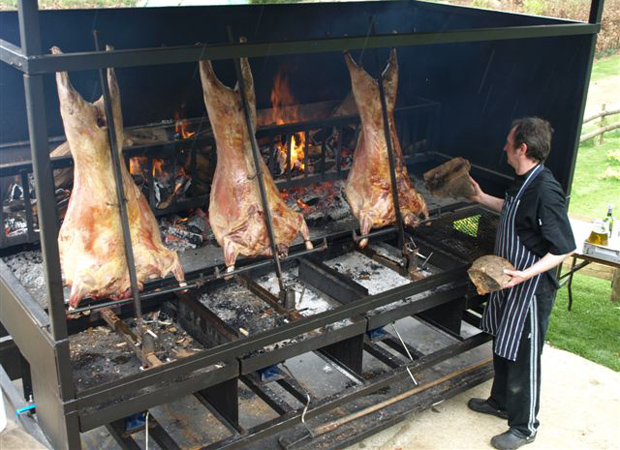 Speaking of the big BBQ, Jack said: "The BBQ is fitted with hinged panels at the back to allow access to add more logs to the fire.
"It is fitted with seven separate coal trays and has the capacity to cook seven whole lambs at once."
While the God-grilla is the largest fixed barbecue in the world, there is truck in the US called the Big Taste Grill which has been converted into a touring BBQ.