why the increase is insufficient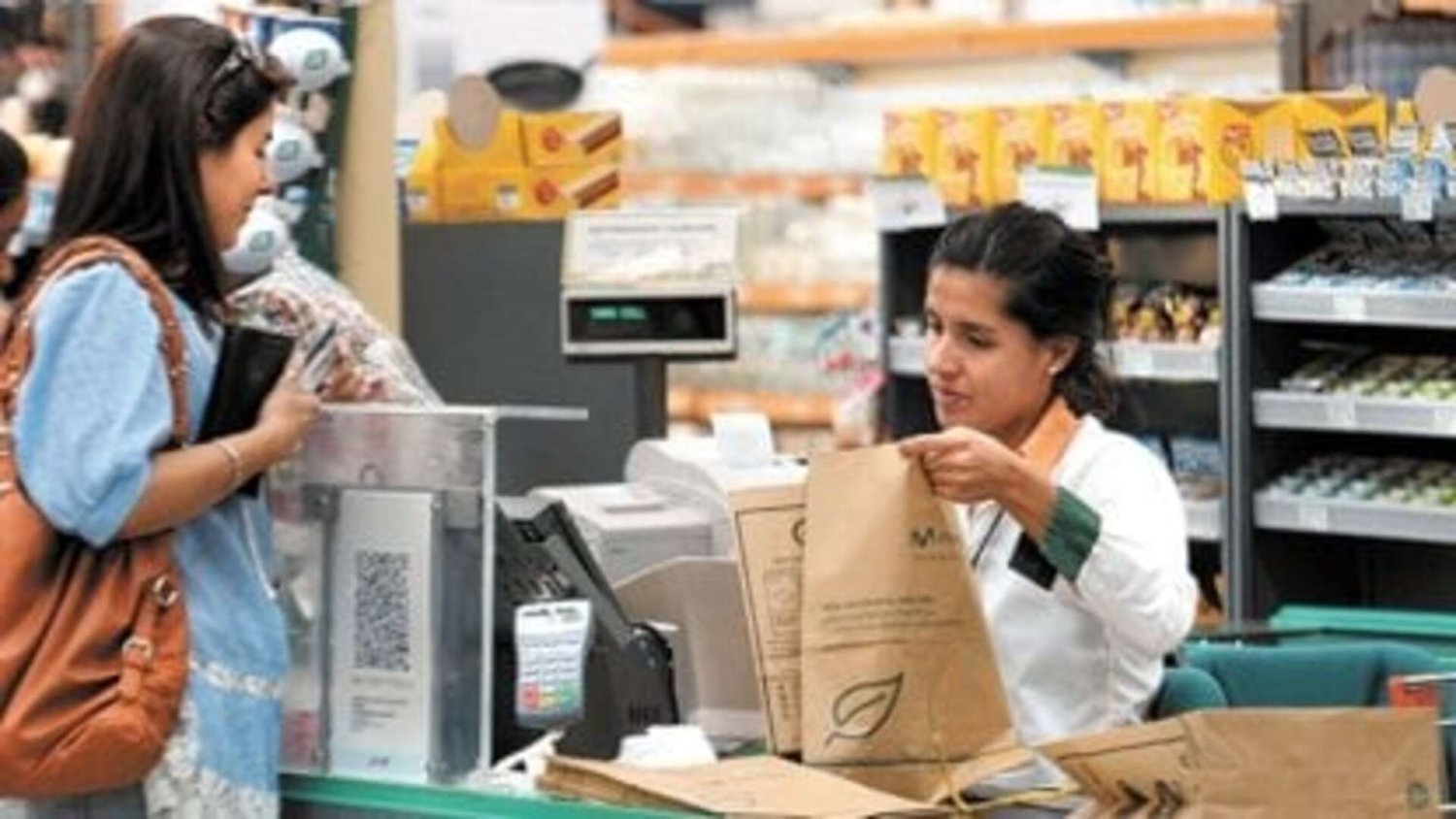 The Argentine Federation of Commerce and Services Employees (Faecys) and the Argentine Chamber of Commerce (CAC), the Confederation of Medium Enterprises (CAME) and the Union of Commercial Entities (Udeca) signed the new joint agreement for the employees of the Union of Commerce, one of the largest in the country, with more than a million workers.
The agreement, which was signed at the Ministry of Labor and which corresponds to the period April 2023-March 2024, establishes a 9% salary increasewhile it establishes three non-remunerative installments of less than 12%.
The CAME statement that announced the measure says: "Starting in October 2023, conventional basic remunerations will be equivalent to those corresponding to September 2023 plus a percentage of 9% remuneration. The increases agreed in the brand new agreement will be settled based on calculation the conventional basic scales corresponding to the month of October 2023, made up of September 2023 plus 9%. From there, they have agreed three non-remunerative and non-cumulative increases to be paid as follows: 11% for October, 13.5% for November and 13.5% for December."
It should be noted that non-remunerative concepts are items within the salary from which contributions or contributions are not deducted, that is, they are not affected by the burdens of social security, Calculation of severance pay and, according to the agreement, they are also excluded when the liquidation of bonuses, overtime and vacations.
Meanwhile, the remunerative concepts are those on which contributions are deducted (paid by the employee, such as social work, retirement, unemployment fund, etc.) and contributions (paid by the employer, the same concepts, but with a greater burden ). They are those that make up the gross salary and those that are considered to calculate the minimum salary.
Armando Cavalieri, general secretary of the federation, cynically referred to the agreement: "These quarterly agreements allow us to be more in tune with the increase in prices, and in this way, we contribute to strengthening the purchasing power of Commerce employees, guaranteeing their economic well-being in an environment marked by fluctuating costs and the constant evolution of the economy."
How much will Commerce employees earn according to their category in November?
Category A: $319,643.72
Category B: $320,569.07
Category C: $323,810.99
Category A: $323,117.00
Category B: $324,507.44
Category C: $325,896.26
Category D: $330,065.15
Category E: $333,538.42
Category F: $338,633.45
Category A: $324,274.47
Category B: $325,896.26
Category C: $327,980.70
Category A: $324,274.47
Category B: $326,590.25
Category C: $334,233.23
Category A: $327,054.23
Category B: $331,222.64
Category A: $324,274.47
Category B: $331,223.45
Category C: $333,538.42
Category D: $338,663.45
Why is the increase for Commerce employees insufficient?
The Commerce sector has a very high percentage of informal workers without rights. At the same time, the low wages paid make various employer sectors seek to put their workers under that agreement and not under the one that would correspond to their work. A well-known example is the work in call centerwhich should belong to the telephone agreement but is grouped under the union led by Cavalieri.
A call center worker from CABA, with an administrative position and more than 10 years of seniority, explained to La Izquierda Diario: "All sums that are non-remunerative do not count towards the Christmas bonus in December, so We are only going to have a real 9% increase in the basic, when inflation in September was more than 12%".
"I work 6 hours from Monday to Friday in a call center in CABA, and I am out of scale. I am a Commerce worker but I am not included in any category. I only charge 185 lucas," she told this medium, and criticized the agreement that Armando Cavalieri celebrated this Friday: "The increases that we are going to receive in November and December are not going to be added to the basicthey do not count towards the bonus or compensation".
"The Press Secretariat of the union wanted to show us this agreement as a victory and sent through its communication channels the different articles that appeared in various media reporting the agreement, where they said that we were going to have a 47% increase. There are some portals that said that the basic will be $397,400 plus additional. But it is a lie. We are only going to receive the 9th and the rest will be payments that will not add to the total. It is not enough for us to live on," he denounced.
This Friday the bread rise, which happened to cost $1100. During the week there was also a strong increase in meat, while rents remain sky-high and year-on-year inflation is estimated at more than 138%. As always, the adjustment falls on the great popular majorities and the union bureaucracy guarantees it.
Source: www.laizquierdadiario.com