Who is Remi Lucidi, French climber killed after falling from the 68th floor of a building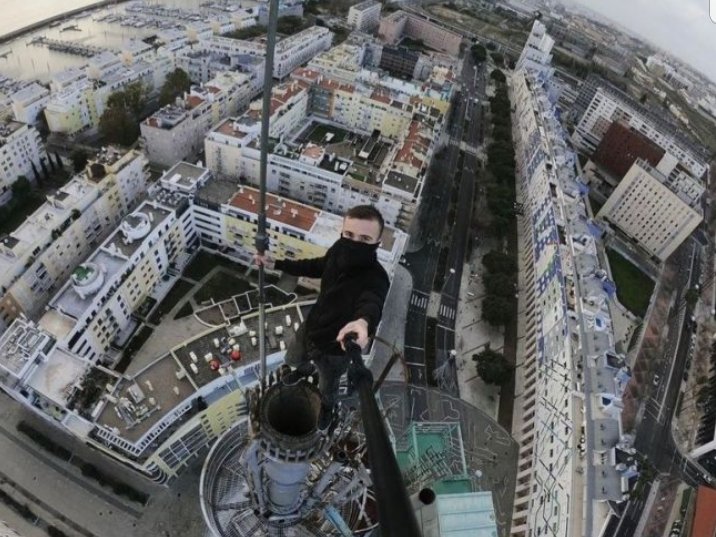 Climber Remi Lucidi (30) died in Hong Kong after falling from the 68th floor of a building, according to local media. Known for climbing buildings, towers and monuments, he published photos and videos climbing different structures in various parts of the world without any kind of protection.
The contents were shared on his Instagram account, called "Remi Enigma", on which he had 31,000 followers. He has been posting images of his climbing buildings since 2016 and has already been to countries like Portugal, Bulgaria, France, Colombia, Poland and Dubai.
Born in Montpellier, France, he was described as "nice and humble" by Gurjit Kaur, owner of the hostel where he was staying before he died. Remi was also a photographer and led a low-key personal life.
His latest Instagram post was a night view photo from the top of a Hong Kong building.
According to the news portal The Sun, Remi was trying to climb a residential building, called Tregunter Tower, in Hong Kong. He fell from the 68th floor of the building and died immediately after the fall. The climber allegedly told security that he was going to visit a friend on the 40th floor, according to Hong Kong officials.
His climb into the building was done without authorization. He was seen on the 49th floor by residents and took the stairs to climb the remaining meters. Security was called to remove him, but they did not find the Frenchman.
He was last seen alive at 7:38 pm last Thursday (27), when he knocked on one of the windows of the building asking for help from an employee who worked in an apartment. Remi was left hanging from the roof and was hitting the windows hard before falling.
His camera was found at the scene and contained other videos of his adventures. Remi's body in a courtyard in a prime area of ​​the city.
Watch videos of Remi Lucidi's adventures:
RIP Remi 😭 😭 Remi Lucidi fall video, Remi Lucidi, Remi "Enigma" Lucidi (30) – climber, known for climbing skyscrapers around the world. He fell from the 68th floor of Tregunter Tower in Hong Kong
Watch video link here 👇https://t.co/juXDK181fQ pic.twitter.com/Y1SoS5Ax2m

– 🔺 Israa 🔺 (@its_isra_) August 1, 2023
Tragic Loss : Daredevil Remi Lucidi's Fatal 721ft Fall from Hong Kong Skyscraper .A Life of Unparalleled Stunts and Climbs Worldwide#Apple #news #USA #music #fashion #photography #losangeles #california #media #art #tv #WebX #Shocking #FatalAttraction pic.twitter.com/mAvI7tOoBH

— Lord_ETH (@hisoka_lord) August 1, 2023
Daredevil's Final Plunge: Remi Lucidi's Fall Shocks Hong Kong! pic.twitter.com/5CqdZZfnD7

— DONUT News (@JohnTho64925859) July 31, 2023
Join our WhatsApp group, click this link
Join our Telegram channel, click this link
Source: https://www.diariodocentrodomundo.com.br/quem-e-remi-lucidi-escalador-frances-morto-apos-cair-do-68o-andar-de-predio/