Vatapá Paraense from Shrimp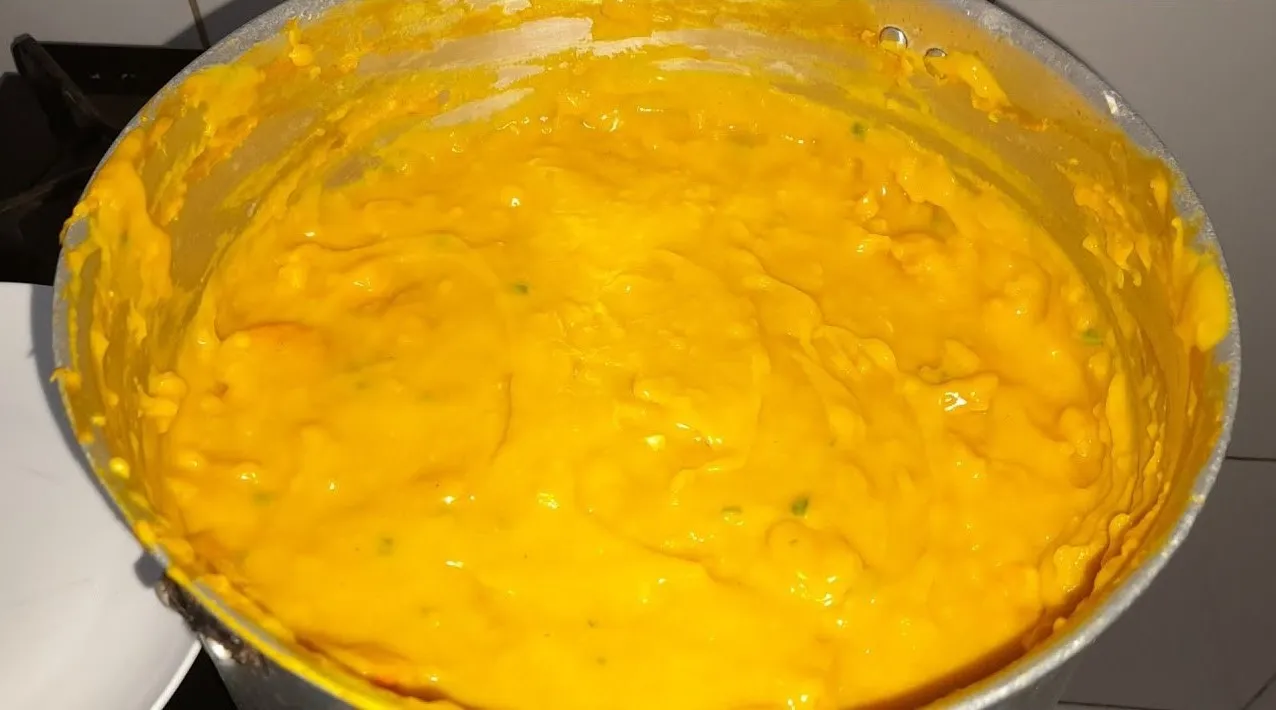 Do you want to make a delicious vatapá with a very simple and easy recipe? Check out!
Vatapá Paraense from Shrimp
For your vatapá to be very tasty, write down the necessary ingredients and follow the step-by-step preparation method.
Ingredients
1 kg of salted shrimp (soak in water for 30 minutes along with the shrimp heads)

2 liters of water that you will beat with your heads in the blender

4 cups unbleached wheat flour

2 cup of water

Bell pepper to taste

Garlic to taste

Onion to taste

Green smell to taste

Palm oil (I only used half of it)

1 bottle of 200ml coconut milk

1 level spoon of salt to taste
Directions
In a blender, add the shrimp heads;
Add water;
Beat well;
Pass the mixture through a strainer;
In a pan, add 1 strand of palm oil;
Add Garlic to taste;
Add 1 medium chopped onion;
Add half chopped bell pepper;
Sauté;
Add headless shrimp;
Add the broth from the head;
Let it boil;
Add a shallow spoon of salt;
Add green smell;
In a blender, add 4 cups of unleavened wheat flour (each cup has 200ml);
Add 2 cup water;
Beat well;
Add the mixture to the pan (little by little while mixing);
Add palm oil (I put half the glass);
Add 1 bottle of coconut milk;
Mix well;
Your Shrimp Vatapá Paraense is ready!
Recipe Video