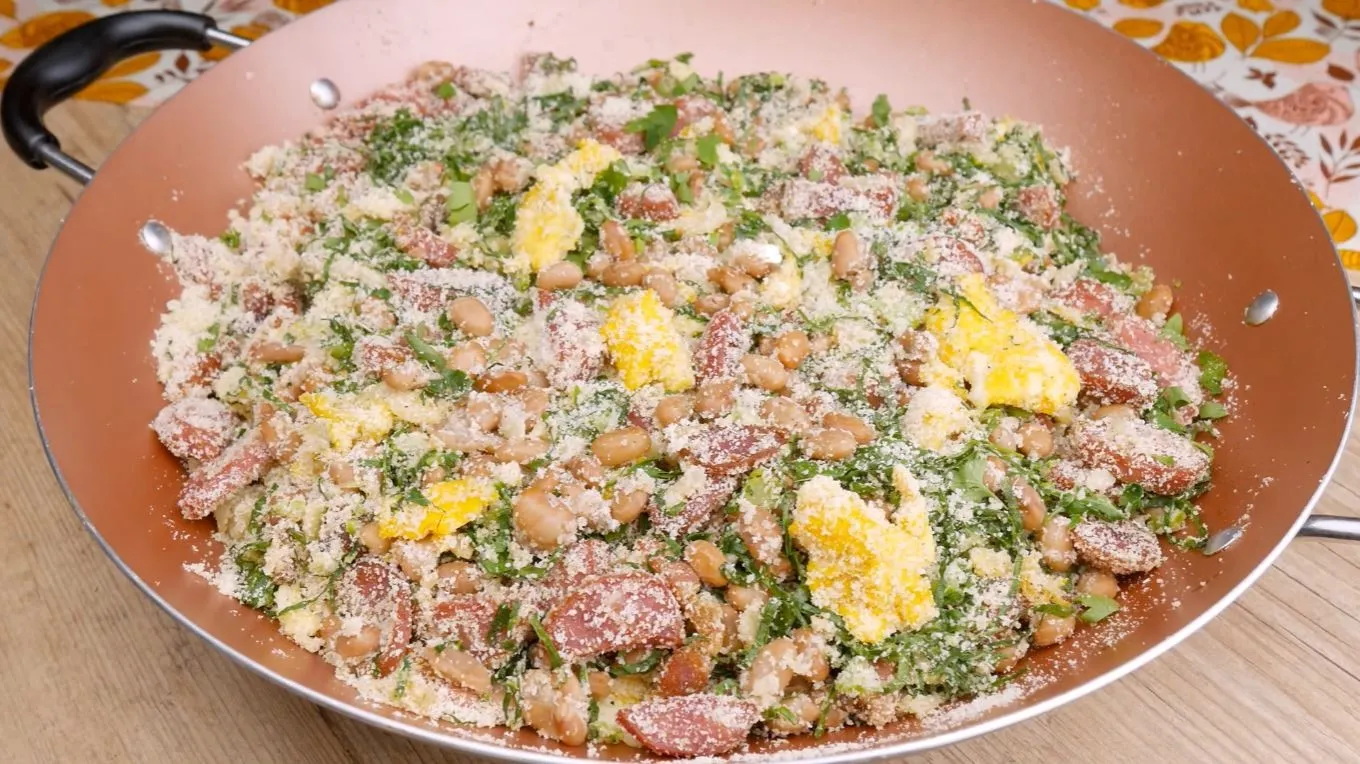 Learn how to make delicious tropeiro beans for lunch and dinner, check out this delicious recipe! Simple and easy to do.
Tropeiro beans
To make your tropeiro beans delicious, check the list of ingredients and follow the step-by-step instructions for preparation.
Ingredients
Beans 1 and 1/2 cups (240g)

laurel 2 leaves

Chopped Bacon 200g

Chopped pepperoni sausage 300g

Egg 3 units

Cassava flour 1/2 pack (250g)

Chopped Garlic 6 cloves

Chopped onion 1 piece

Cabbage, sliced ​​6 leaves

Salt to taste

Black pepper to taste

Parsley to taste
Directions
In a pressure cooker with water, add 1 and 1/2 cup beans (240g);
Add 2 bay leaves;
Close the pan and lead to high fire (once you get pressure leave it for 15 minutes);
In a large pot, add 200g Chopped Bacon;
fry;
Reserve the bacon and keep the fat in the pan;
Add chopped pepperoni sausage 300g;
fry;
Reserve the sausage and keep the fat;
Add minced garlic;
Add chopped onion;
Let it gold;
Fry the chopped kale for 1 minute;
Book the kale;
Fry Eggs 3 pcs;
Book the eggs;
Add cassava flour 1/2 pack (250g);
Mix;
Add the cooked beans (without the water);
Add salt to taste;
Add kingdom pepper to taste;
Add Salsinha to taste;
Your tropeiro beans are ready!
Recipe Video