"Those who organized the coup continue to enrich themselves and impoverish the people"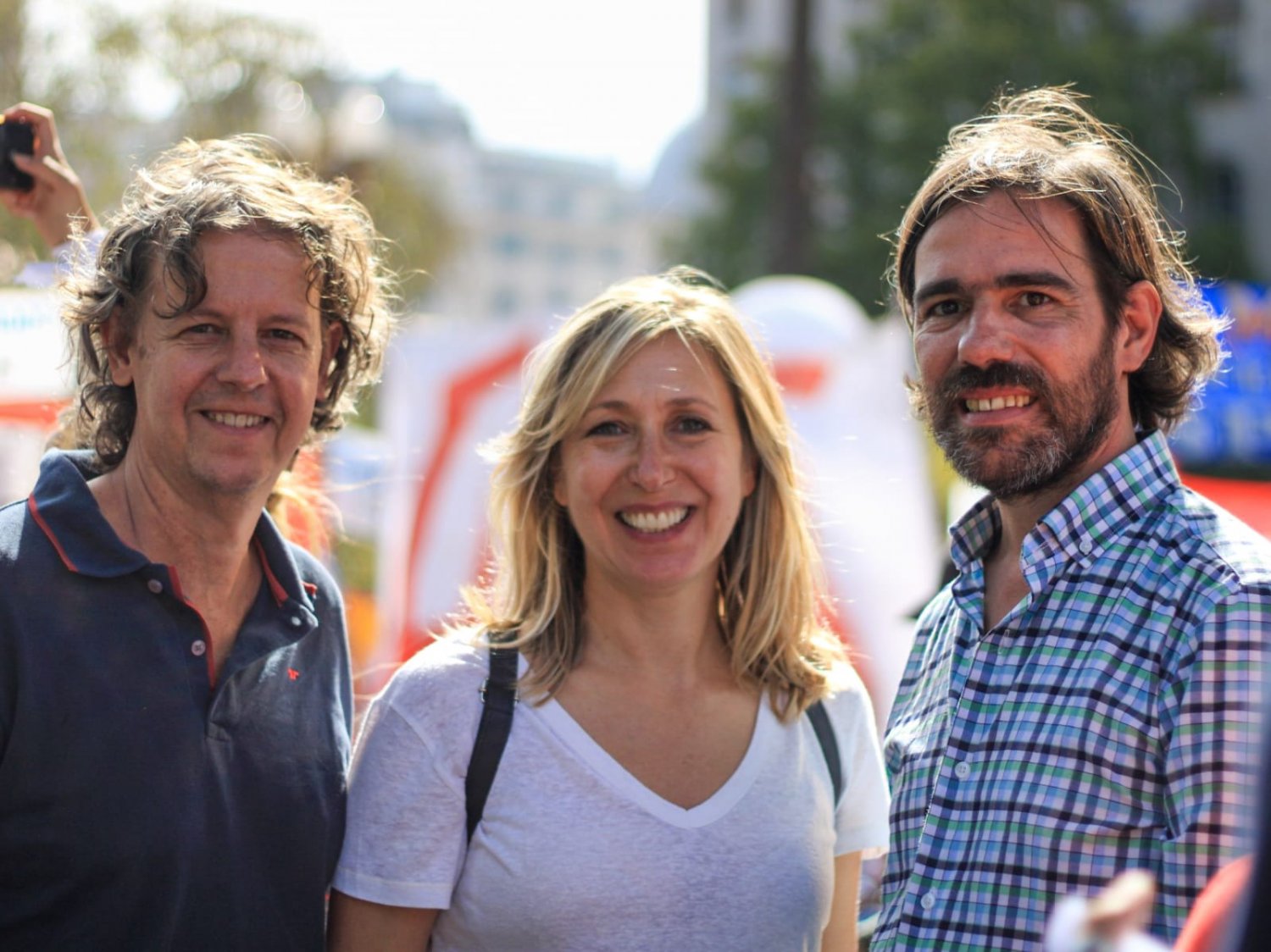 Photo: Myriam Bregman, Nicolás del Caño and Christian "Chipi" Castillo, leaders of the Left Front.
"This march belongs to the fighters and fighters, to the victims of the dictatorship and their families who continue to fight against impunity, to the youth. It must be pointed out very clearly that the same businessmen who organized the genocidal coup are the ones who continue to enrich themselves today, who crush wages, who make workers precarious and who want to take away their rights," they said.
Myriam Bregman, plaintiff in causes against humanity, deputy and pre-candidate for President for the PTS FIT, pointed out from the mobilization: "in this country they try to erase from the memory of the people those responsible for planning the genocide that had workers as the main victim . To those who, like the Rural Society, called for the coup, they transferred 600,000 million with the soybean dollar and there is no one from the Frente de Todos who questions it. Or to the automakers that had clandestine centers on their property: they were given zero withholdings until 2031. Or just yesterday: they got their hands on the ANSES funds and robbed retirees again to favor the banks and those who fled, raffling off the heritage of those who worked all their lives. We are not going to shut up or get distracted: we want to march pointing this out".
For his part, the deputy and candidate for Vice President for the PTS-FIT Nicholas del Caño He maintained that "we mobilized with all our might. The boys and girls have to know that those liberals like Milei who now talk about freedom are the ones that the economy ministers gave to the dictatorship so that they attack the rights of those who work, while they have deputies who openly claim the genocidal and they make alliances with the Bussi in Tucumán. We want it to be known: today they talk about freedom, yesterday they supported genocide and now they want to join forces to attack again".
And he added "the dictatorship multiplied the external debt and all the governments continued to pay for this scam with adjustments, privatizations and repression. Now, the businessmen, together with the government, the right wing and the IMF, once again unload the crisis and the adjustment on the people with price increases, price increases and job insecurity".
Source: www.laizquierdadiario.com