The National Court forces García Castellón to cite Cospedal in the piece that investigates pressure on Bárcenas and his lawyer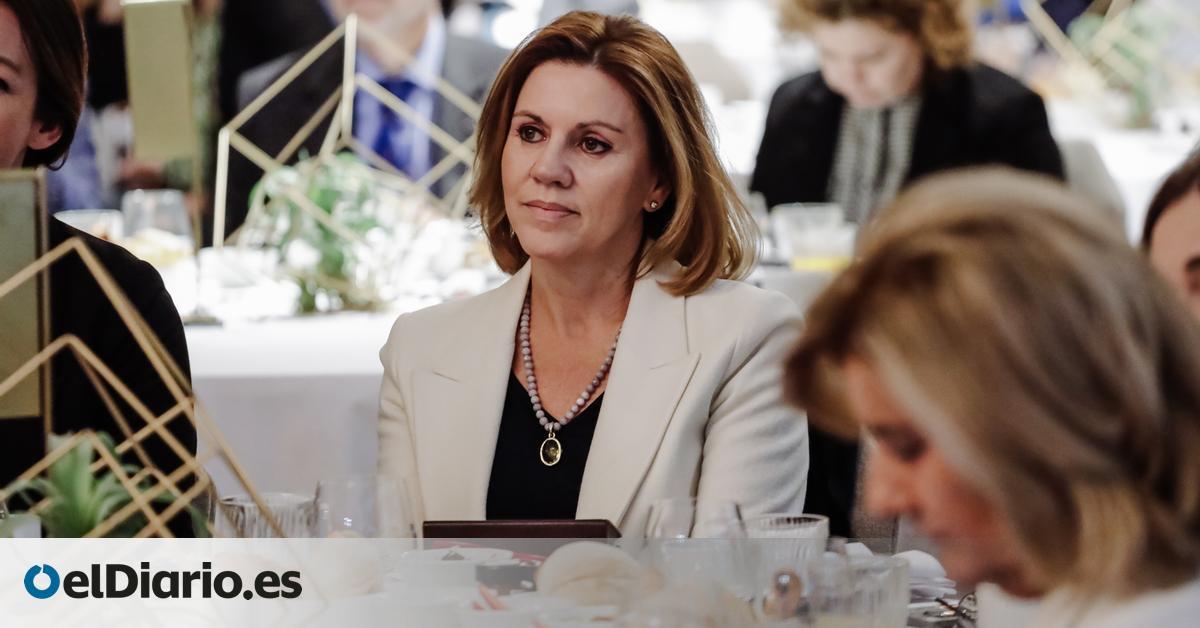 The National Court has ordered Judge Manuel García Castellón in an order issued this Tuesday, reported by Cadena SER, to summon the former general secretary of the PP María Dolores de Cospedal to testify – in principle, as a witness – in the piece that investigates pressures. to Luis Bárcenas and his former lawyer Javier Gómez de Liaño so that negative information for the Popular Party would not appear in the middle of the box B scandal.
That piece, which had remained secret, was opened and closed by order of the instructor, Manuel García-Castellón, and in February of this year the Criminal Court corrected one of his decisions and forced him to continue investigating. In the investigation, there was access to some audios that, according to the prosecutor, "would reveal in an indicative manner an order carried out by third parties linked to the PP in order to obtain, through pressure, Luis Bárcenas and his lawyer at the time in the known summary with Gürtel, Javier Gómez de Liaño, that compromising or damaging information for the PP linked to said summary would not come to light."
According to Cadena SER, the third section of the National Court hears the appeal of the lawyer, Gómez de Liaño, after the magistrate initially refused to summon Cospedal and three other people because he considered them "mere reference witnesses" who had only been mentioned in the recordings. The judge will also have to summon the other three requested witnesses: José Aliste Martín, Óscar Jiménez de la Rubia and José Manuel Villarejo.
Now the court indicates that the former general secretary of the PP and the rest of the witnesses "were able to participate in meetings and situations" that allowed them to "know directly" the facts and can provide "relevant information." Thus, he continues, these proceedings are "useful and necessary" and it is mandatory to agree to his summons, in principle as a witness. "The fact that they did not intervene in the recorded conversations does not place them" in a position of reference if, "as indicated by the participants and reflected in the notes, they were in meetings, situations or other circumstances that allowed them to directly learn about the facts investigated." "says the car.
At this point, the magistrates refer to the decision of the judge who, in the resolution by which he refused to call Cospedal and Villarejo, decided to summon the lawyer Javier Iglesias. "Like the person who did not participate in the conversations and whose statement has been admitted, they could provide relevant information about the facts, which makes the denied proceedings useful and necessary," the Chamber adds.
Source: www.eldiario.es