The former vice president of the European Parliament involved in Qatargate leaves prison with an electronic bracelet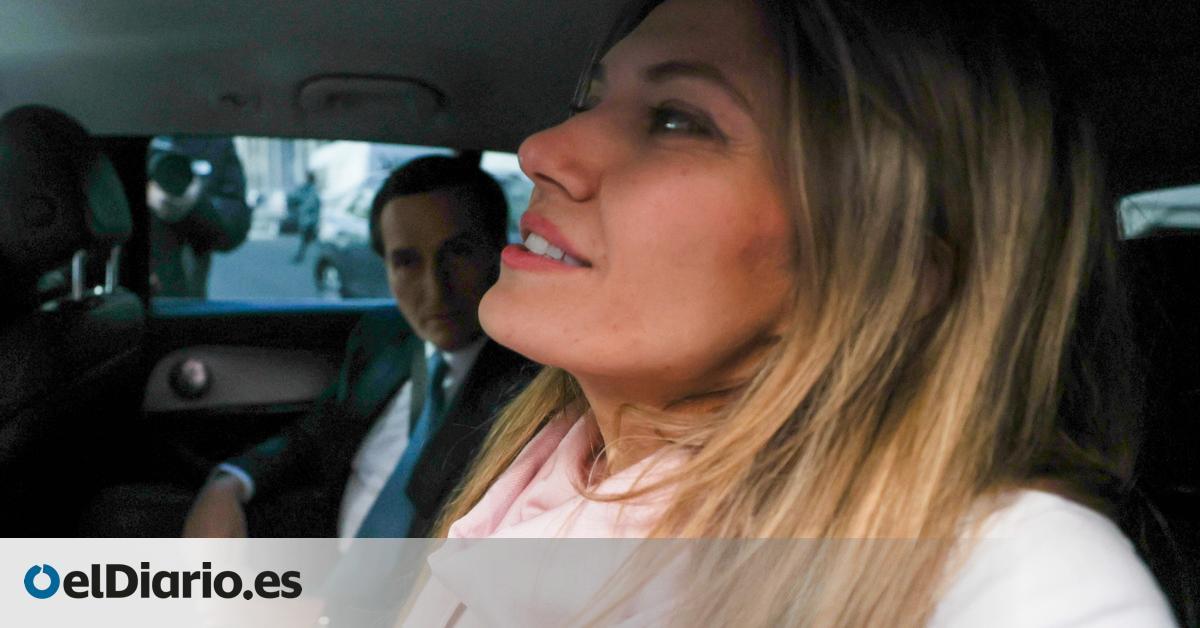 The former vice president of Parliament involved in the corruption plot baptized as Qatargate has left the Belgian prison where she had been since last December. Greek socialist Eva Kaili will await trial on probation with an electronic bracelet, though Belgian authorities will review the decision in two months. She was the last one involved in the plot that remained behind bars since the rest of those involved have been coming out slowly in recent weeks.
The journalists were waiting for Kaili at the doors of his home in Brussels and he has limited himself to saying that he will continue the fight with his lawyers, who have been claiming his innocence since the beginning of the process. Kaili was arrested in December in the framework of a judicial operation for the bribery plot from Morocco and Qatar to various MEPs. That day the police searched offices in the Eurochamber, there were interrogations and several arrests, including that of Kaili, despite the fact that she enjoyed immunity. The judge argued that she had been caught in the act of notifying her father, who tried to run away with a suitcase full of bills.
With the release of Kaili, who is the one implicated in the corrupt plot with the highest political rank, none of those involved remain behind bars. The first to leave prison was precisely her partner, Francesco Giorgi, who was the parliamentary assistant to one of the MEPs under suspicion. Giorgi was among the first to take responsibility for him during interrogations and tried to exonerate the Greek leader.
Antonio Pier Panzeri, who was Giorgi's boss in the previous legislature and was now in charge of the NGO Fight the Impunity, also recently left prison. Considered the ringleader of the plot, Panzeri reached an agreement with the Belgian courts to reduce his sentence in exchange for pulling the rug.
This week the MEP Marc Tarabella came out, who went to prison in February after the lifting of his immunity. The other politician involved, Italian socialist Andrea Cozzolino, remains under house arrest in his country, where he left after his immunity was lifted in February pending extradition.
The outbreak of Qatargate convulsed the European institutions, mainly Parliament, which had been surrounded by a plot with which Qatar and Morocco tried to buy wills. Both the president of the European Parliament, Roberta Metsola, and the political groups assured that they would implement new control measures to prevent cases of corruption, but most have not yet been approved.
Source: www.eldiario.es