Nicolás del Caño: "The agreement with the IMF is inflationary"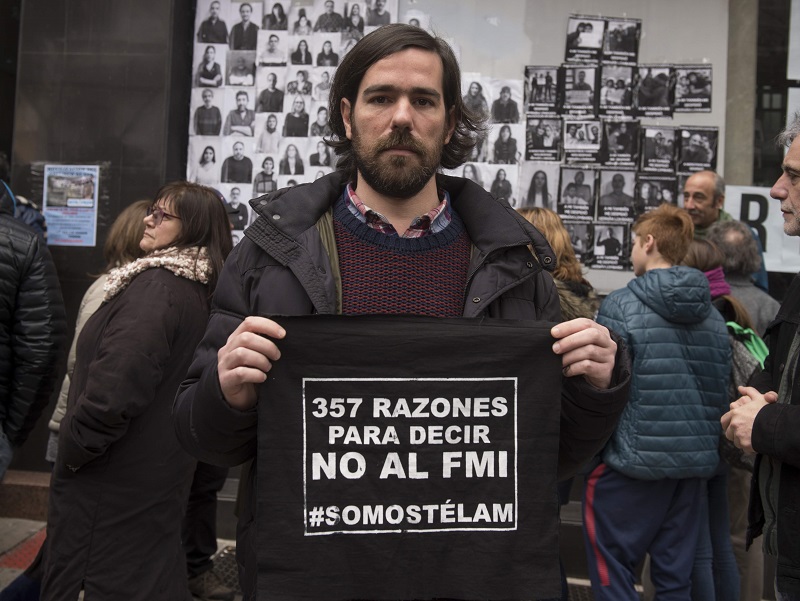 This Friday, INDEC reported that inflation in March reached 7.7% per month. It accumulates 104.3% in the last year, Nicolás del Caño, national deputy for the PTS-FIT Unit, maintained "Inflation is accelerating and taking another leap. The new subsidies to grain companies with the partial devaluation of the soybean dollar 3 benefit the main export sector and throw more gasoline on the fire".
Faced with inflation that eats up the wages of workers, Nicolás del Caño denounced through his Twitter account that "Massa's plan to "hold on" is at the cost of more adjustment against the working people."
It may interest you: Hit the pocket: inflation skyrocketed in March to 7.7% per month, accumulates 104.3% in the last year
In turn, he pointed out that "Food companies and supermarkets increasingly emphasize how in their time the owner of the Anonymous recognized in a brutal way. They destroy the pocket of the workers. The commitments of the companies with the "fair prices" are a scam as it is in sight".
This was reported by the National Institute of Statistics and Censuses (Indec). In March food and non-alcoholic beverages they had a 9.3% monthly jump, especially affecting the lower income sectors. It accumulates an increase of 106.6% year-on-year.
Likewise, the leftist leader affirmed that: "How do we denounce it from the

Left Front, the agreement with the IMF is inflationary, demanding rates and an increase in the dollar, thus feeding back inflation".
He further argued that: "We have to reorganize the country from below, stop paying the debt and break with the IMF, put an end to the flight by controlling foreign exchange through the monopoly of foreign trade and the nationalization of the banking system. Put resources in function of social needs".
It may interest you: Union bureaucracy. Record inflation: wages fall, the CGT continues in truce and endorsing labor flexibility
Inflation accelerates and hits another jump. The new subsidies to grain companies with the partial devaluation of the soybean dollar 3 benefit the main export sector and throw more gasoline on the fire. Massa's "holding out" plan is at the cost of more adjustment against the working people. https://t.co/AwE3994BSu

— Nicolas del Caño (@NicolasdelCano) April 14, 2023
We must reorganize the country from below, stop paying the debt and break with the IMF, put an end to the flight by controlling currencies through the monopoly of foreign trade and the nationalization of the banking system. Put resources in function of social needs.

— Nicolas del Caño (@NicolasdelCano) April 14, 2023
Politics / IMF / Socialist Workers Party (PTS) / Sergio Massa / Inflation / Nicolás del Caño / Left and Workers Front – Unity (FITU)
Source: www.laizquierdadiario.com