By questioning the hegemony of the dollar, Lula approaches Eurasia and challenges the USA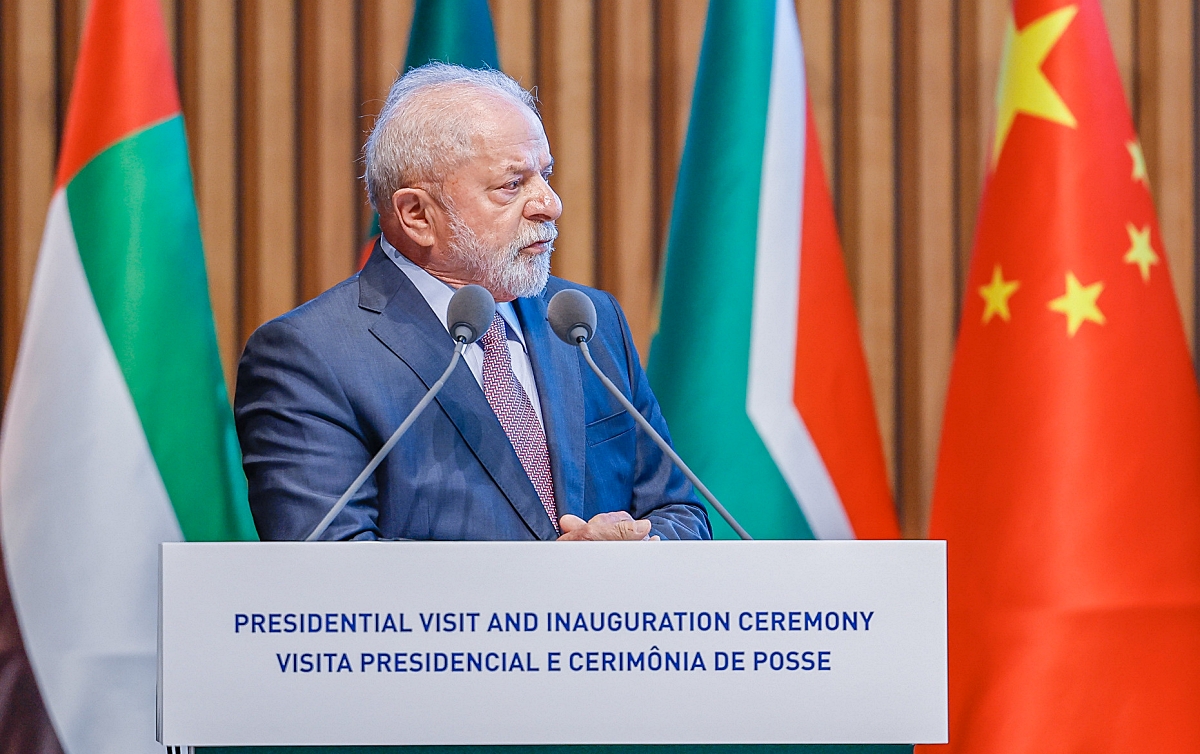 By Eduardo Maretti
President Luiz Inácio Lula da Silva (PT) made a tough speech this Thursday (13), criticizing the hegemony of the US dollar, in Shanghai. "Why can't we do our trade backed by our currency? And why don't we have the commitment to innovate?", he questioned. "Why are all countries obliged to do their trade pegged to the dollar? Who decided that the dollar was the currency after gold disappeared?" insisted Lula.
"Why not the yen, the real, the peso? (…) Today a country needs to chase the dollar to export, when it could export in its own currency." He made the statement at the inauguration ceremony of former president Dilma Rousseff at the New Development Bank (NBD), this morning, Shanghai time.
Applauded, Lula suggested to Dilma that she have the "patience" of the Chinese. "You can't be in a hurry, Dilma, because in economics we can't be in a hurry. You are in a country where, if there is one thing that is well taken care of here, it is patience."
Mentioning the economic bloc formed by Brazil, Russia, India, China and South Africa, he also questioned: "But why can't a bank like the Brics have a currency that can finance the commercial relationship between Brazil and China, between Brazil and the other BRICS countries?"
Yuan and real, without the dollar
On March 29, when Brazilian businessmen visited China, the Asians began a process along the lines suggested today by Lula. China has authorized the Brazilian subsidiary of the Industrial and Commercial Bank of China (ICBC, or Industrial and Commercial Bank of China) to make direct clearing of yuans into reals.
the system called clearing house (housekeeping, in free translation) is a condition to enable commercial and financial operations directly between the two currencies, allowing the dollar to be discarded in transactions.
Reducing dependence on the dollar and expanding the circulation of the yuan is on the horizon of China's strategic policies, which challenges the hegemony of the United States. What he does not know is the scope of the United States' reaction to this policy.
China ruled by Xi Jinping has signed agreements with Saudi Arabia and Russia to use the yuan in trade. The strategy is part of the attempt to change the axis of the world, from the West to what would be a new Eurasian order. The construction of this new reality is being driven by the war in Ukraine.
Originally published on "Rede Brasil Atual"
Join our WhatsApp group, clicking on this link
Join our Telegram channel, click this link
Source: https://www.diariodocentrodomundo.com.br/ao-questionar-hegemonia-do-dolar-lula-se-aproxima-da-eurasia-e-desafia-eua/