Still hospitalized, Pope Francis returns to work in Rome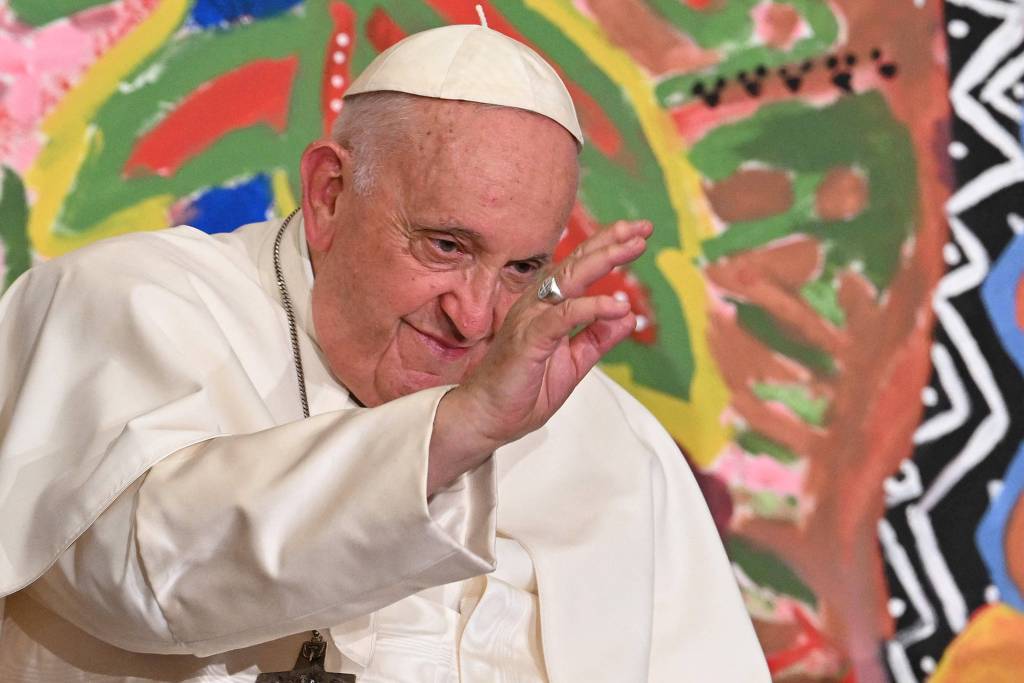 Admitted to the Gemelli Hospital in Rome, Pope Francis, 86, returned to work this Friday (9), but should remain hospitalized for a few days. He is recovering from an abdominal operation, performed on Wednesday (7), according to the latest information from the Vatican.
"After breakfast, His Holiness was back on the move, spending most of the morning in an armchair. This allowed him to read the newspapers and resume his work," said Holy See Press Director Matteo Bruni in a statement.
"The medical team reports that the clinical picture is gradually improving and that the postoperative evolution is regular", adds the note.
The Argentine Jesuit was operated on under general anesthesia, in a procedure that lasted three hours, to absorb painful "adhesions" on the abdominal wall, consequences of his colon operation, in July 2021. The surgical intervention was "necessary" due to the worsening of symptoms presented by the Supreme Pontiff, informed his medical team.
Laparotomy is a surgical procedure that consists of opening the abdominal cavity. Francis is expected to spend several days on the 10th floor of this establishment known as the "Hospital of the Popes", in the same room that was used on numerous occasions by John Paul II. Pope Francis audiences have been canceled until June 18.
By the end of March, he had already returned to Gemelli Hospital with a respiratory infection, which required antibiotic treatment for three days.
Jorge Bergoglio also suffers from chronic pain in his right knee, which forces him to use a wheelchair or a cane to get around.
Originally published on RFI
Join our WhatsApp group, click this link
Join our Telegram channel, click this link
Source: https://www.diariodocentrodomundo.com.br/ainda-hospitalizado-papa-francisco-volta-ao-trabalho-em-roma/