SpaceX's Starship rocket explodes minutes after launch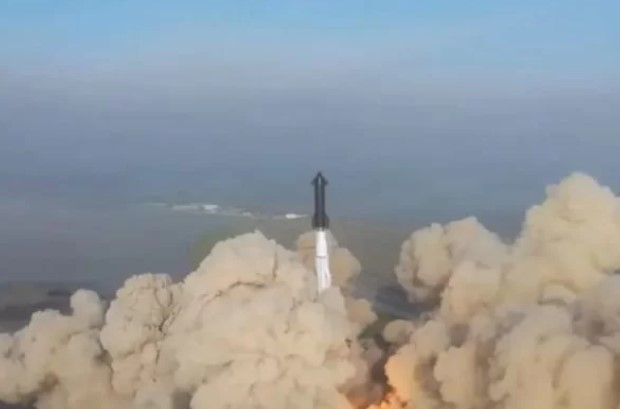 Just minutes after taking off from the launch pad, SpaceX's Starship rocket exploded this Thursday (20). The ship was without a crew because it was a test flight.
The mission ended with a part of the vehicle exploding in the sky. SpaceX has not yet reported the causes of the incident. The launch took place at 10:34 am in Brasilia time. The company said on social media that "the teams will continue to review the data and work".
"With a test like this, success comes from what we learn, and today's test will help us improve Starship's reliability as SpaceX looks to make life multiplanet," SpaceX said on its Twitter profile.
The billionaire and owner of the company, Elon Musk, through his social networks, also commented on the catastrophe.
"Learned a lot for the next test launch in a few months," Musk wrote.
The vehicle had been designed with the aim of transporting people and cargo on future missions to the Moon and Mars. The idea was that Starship could pave the way for space travel with up to 100 people on interplanetary flights.
On the networks, videos circulate of the moment of the explosion of the ship, check it out below:
SpaceX rocket explodes after launch

The Starship rocket exploded minutes after its launch this Thursday (20). Despite failing to reach Earth orbit and exploding, the test was considered a success.#br104 pic.twitter.com/vpmSL8nGo3

— BR104 (@portalbr104) April 20, 2023
SpaceX's unmanned starship explodes on launch attempt this Thursday (20).
After liftoff, SpaceX's Starship exploded in mid-air on the first launch attempt. The most powerful rocket ever built is undocked. pic.twitter.com/1apEOMxeHR

— Gazeta Brasil (@SigaGazetaBR) April 20, 2023
Join our WhatsApp group, clicking on this link
Join our Telegram channel, click this link
Source: https://www.diariodocentrodomundo.com.br/video-foguete-starship-da-spacex-explode-minutos-apos-lancamento/