Simple, Easy and Fluffy Chocolate Cake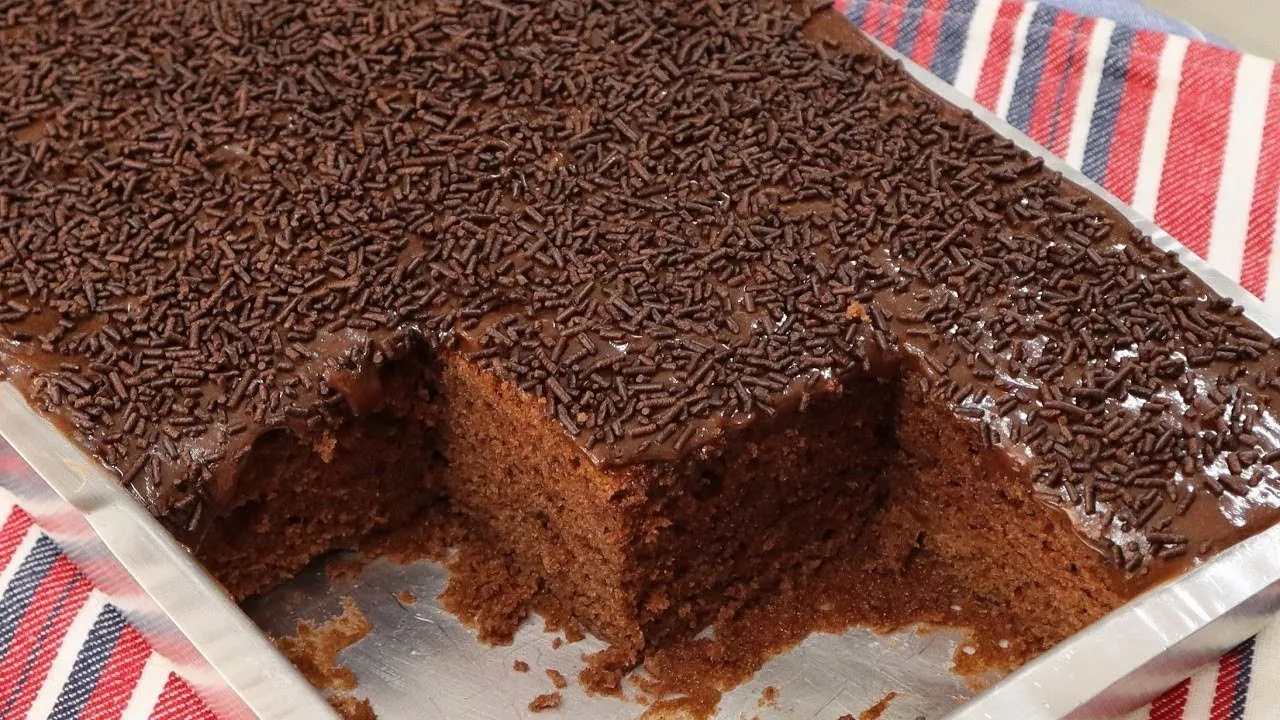 Let's make a delicious fluffy chocolate cake to eat for lunch and breakfast. Simple and easy recipe for you to make!
Simple, Easy and Fluffy Chocolate Cake
Select the ingredients listed below and follow the instructions on how to prepare so that your chocolate cake is perfect!
Ingredients
2 eggs

1 cup of sugar

1 cup of oil

1 cup of chocolate

1 cup of hot milk

2 cups of wheat flour

1 tablespoon powdered yeast

1 box of condensed milk

1 box of cream

3 tablespoons cocoa powder or chocolate

Sprinkles to decorate
Directions
Pasta
In a bowl, add 2 eggs;
Add 1 cup sugar;
Add 1 cup oil;
Add 1 cup of chocolate powder;
Mix well;
Add 1 cup hot milk;
Add 2 cups all-purpose flour;
Mix;
Add 1 tablespoon baking powder;
Mix;
Transfer the dough to a greased and infarcted roast;
Take to preheated oven at 180 degrees for approximately 40 minutes;
Cut the cake;
In a pan in the fire, add 1 box of condensed milk;
Add 1 box of cream milk;
Add 3 spoons of chocolate powder or chocolate powder;
Mix and let it boil a little;
Add frosting to cake;
Add sprinkles to decorate;
Your chocolate cake is ready, simple and easy to make!
Recipe Video