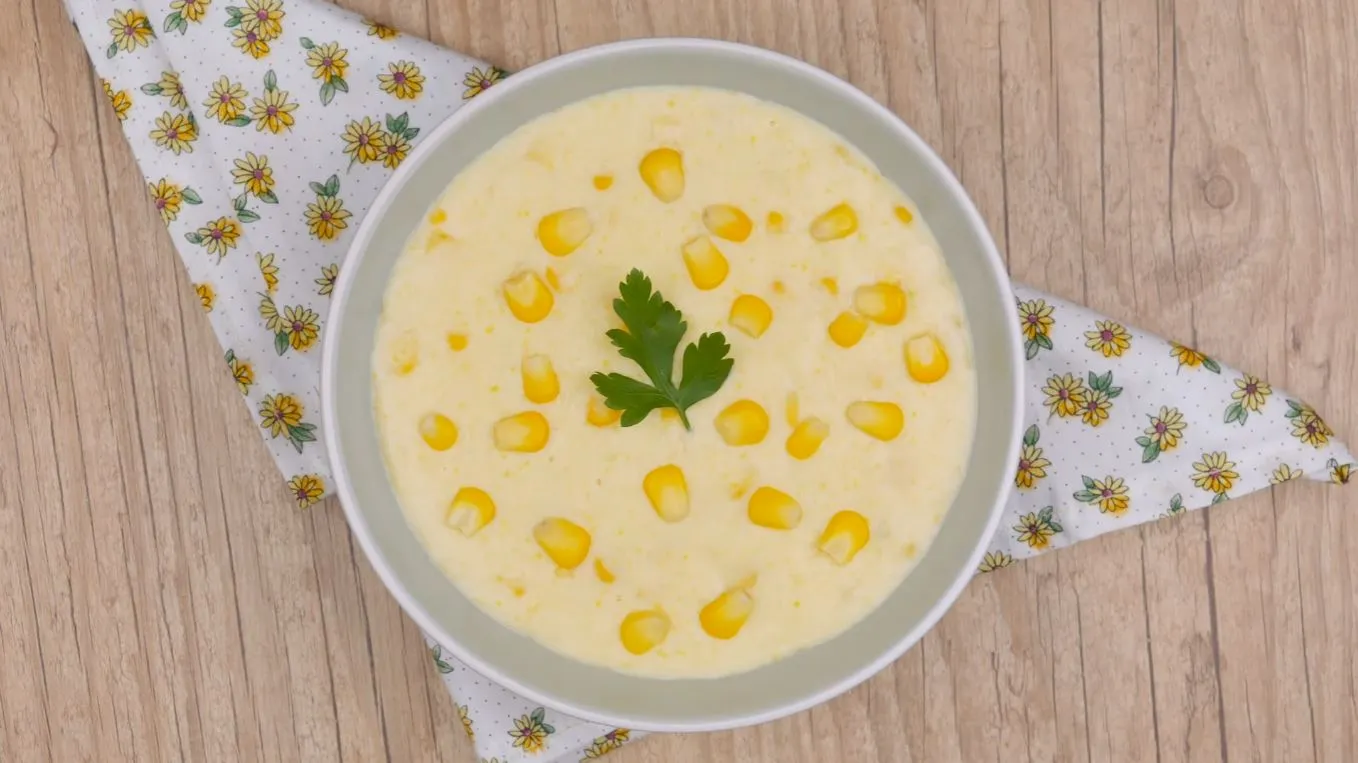 Learn how to make a delicious corn cream for lunch and dinner. Check out this great recipe!
Simple Corn Cream
For the simple corn cream to be very tasty, use ingredients from the list below and follow the preparation method. 
For more details, see the video.
Ingredients
Olive oil 1 tablespoon (13 mL)

Butter 1 tbsp (20g)

Chopped onion 1 unit

Green corn 2 cans (400g)

Milk 2 cups (480 mL)

Corn Starch 4 tsp (12g)

Salt to taste
Directions
In a pan on the fire, add 1 tbsp olive oil (13 mL);
Add Butter 1 tbsp (20g);
Mix and let it melt;
Add chopped Onion 1 unit;
Let it braise until it becomes transparent;
Add 1 can corn;
Mix and let braise a little;
In a container, add Milk 2 cups (480 mL);
Add Cornstarch 4 tsp (12g);
Mix until dissolved;
Transfer to the pan and mix;
Transfer everything to the blender;
Beat well for 3 minutes;
Transfer the cream to a saucepan;
Add 1 can corn;
Add salt to taste;
Cook over low heat, always mixing;
Once it starts to boil, let it cook for 2 minutes;
Your corn cream is ready!
Recipe Video