roadblock in Purmamarca with the native peoples rejecting the Reform in defense of their territories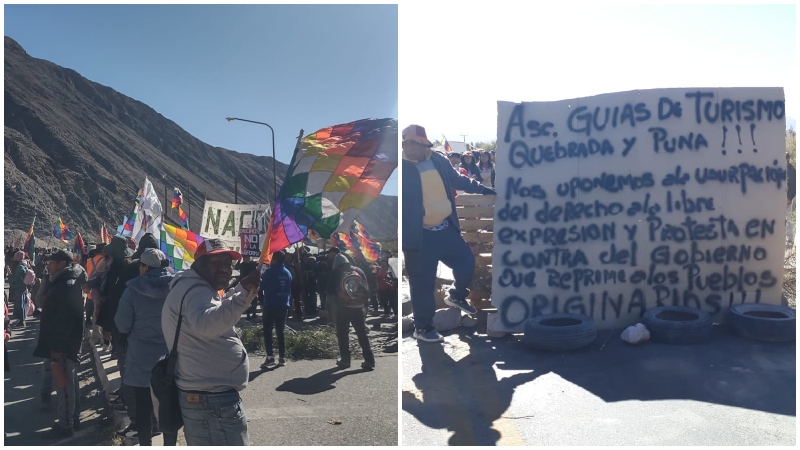 This Saturday, the communities that are cutting Routes 9 and 52 in Purmamarca, after the repression suffered during the early morning, in which there were two detainees who have already been released, They receive the solidarity of other indigenous peoples from the surroundings, plus groups that are on their way from the Capital of San Salvadorwho stayed overnight after a massive mobilization against the Morales Reform, together with the Committee of Students and Teachers Against the Reform, who gave them shelter at the Faculty of Humanities of the National University of Jujuy. There is also the conventional Natalia Morales of the PTS, in the Left Front to give them full support from the left.
There is a strong operation in place with the National Gendarmerie and the Infantry, they demand the resignation of Morales. A third Malón de la Paz for its historical demands without answers from the government, against the looting of lithium in their territories without consultation by multinational companies, they also demonstrate for the rights of workers and for wages.
Present at the roadblock of routes 9 and 52 in Purmamarca together with the native peoples who reject the reform in defense of their territories. A 3rd Malón de la Paz for its historical demands without answers from the Government of Jujuy against the looting of lithium by multinationals. pic.twitter.com/IlJnKUMDj8

— Natalia Morales (@NatuchaMorales) June 17, 2023
Source: www.laizquierdadiario.com