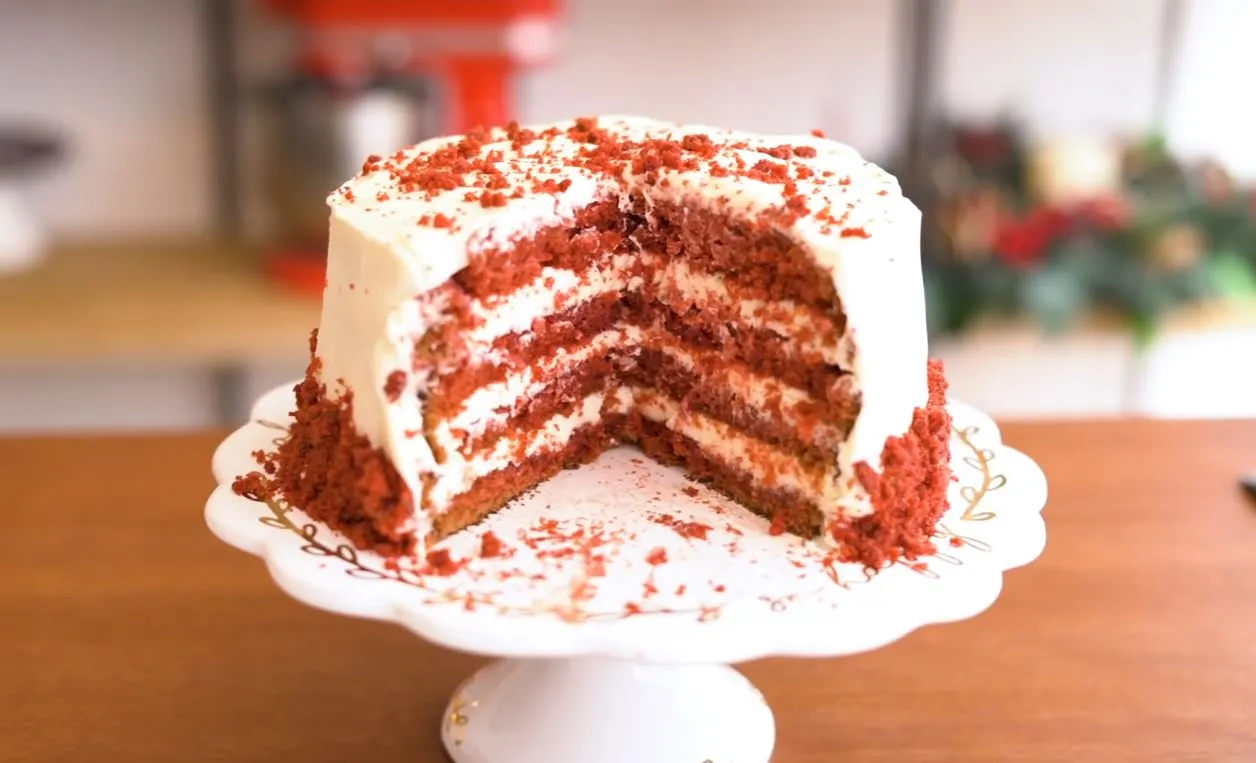 Learn how to make a wonderful, beautiful and delicious red velvet cake recipe! Surprise all your guests with this perfect cake!
Red Velvet Cake
To make your red velvet cake, you will need the ingredients listed below. 
Follow the step-by-step preparation method so you don't make a mistake!
Ingredients
Cake

240ml Buttermilk (1 cup of Milk + 1 tablespoon of Lemon or Vinegar)

110g Butter

300g crystal sugar

2 eggs

15g Cocoa Powder

300g Wheat Flour

15ml Vinegar

1 col. 
bicarbonate of soda soup

Red gel food coloring

Filling

350g Butter

550g icing sugar

1 col. 
Vanilla Essence Soup

450g Cream cheese

Assembly

Milk
Directions
Cake
In a container, add 1 cup of milk;
Add 1 tablespoon lemon juice;
Mix and set aside for 10 minutes;
In a mixer, add 110g Butter;
Add 300g crystal sugar;
Beat well;
Add 2 Eggs while beating;
Add 15g Cocoa Powder;
Add 300g Wheat Flour alternating with the buttermilk (milk with lemon) little by little, while beating;
Add 15ml Vinegar;
Add 1 col. 
soup Baking soda;
Add Red Gel Dye;
Beat well;
Transfer the mass to a greased and infarcted shape;
Take to preheated oven at 180 degrees for approximately 35 minutes;
Filling
In the mixer, add 350g Butter;
Beat well;
Add 550g icing sugar;
Add 1 col. 
Vanilla Essence soup;
Beat well;
Add 450g Cream cheese;
Knock again;
Take the fridge;
Assembly
Cut the dough into equal parts;
Water the pasta with milk;
Add the stuffing;
Repeat the process with all the layers;
Take it to the freezer for 1 hour;
Add topping;
Add dough zest to decorate;
Your red velvet cake is ready!
Recipe Video