Quick and Easy Madeira Sauce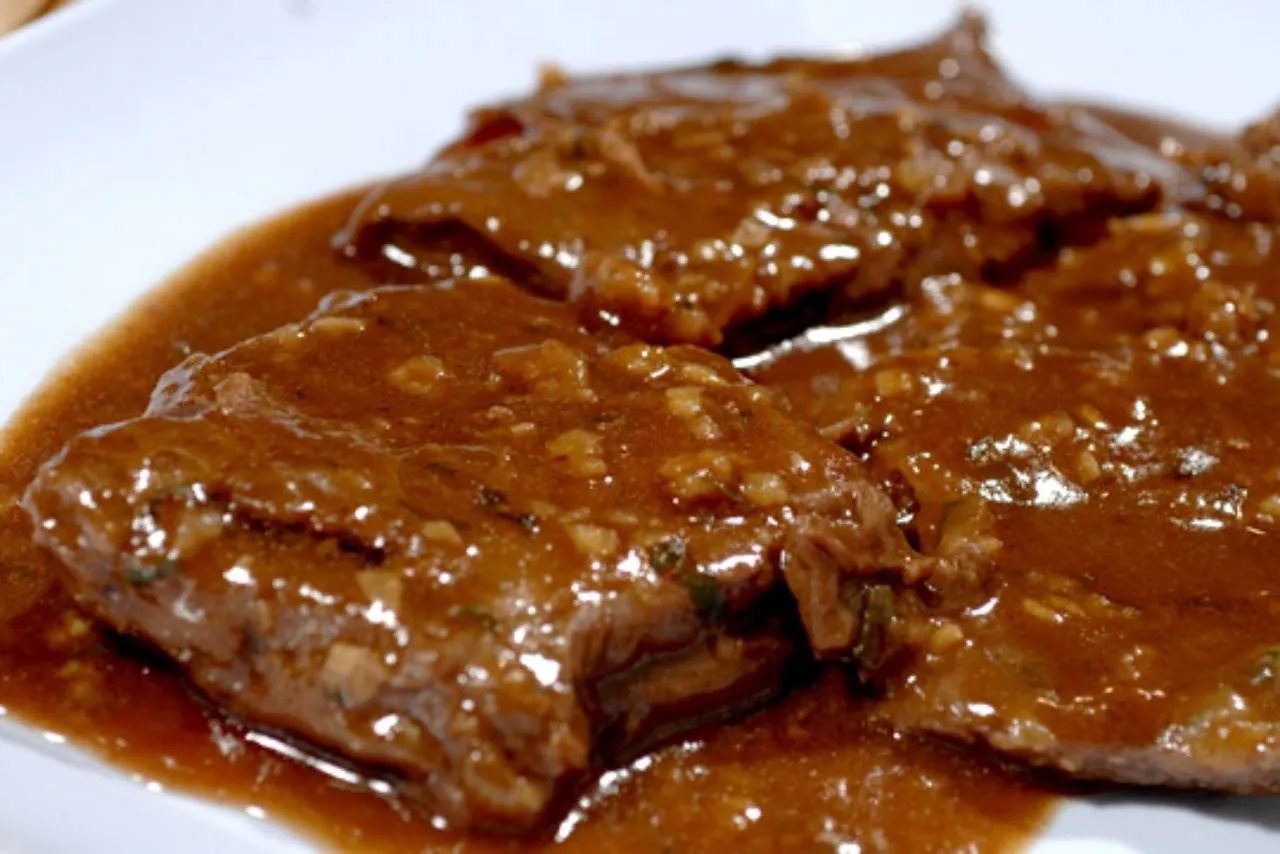 Learn how to make a delicious Madeira sauce for your medallion with this recipe that is simple and quick to make!
Quick and Easy Madeira Sauce
To make your Madeira sauce delicious and perfect for use on meat, use the ingredients from the list below and follow the step-by-step instructions for preparation.
Ingredients
300ml of water

100 ml of red wine

50g corn starch

1/2 onion

3 cloves of garlic

1 teaspoon sherry vinegar

1 thread of olive oil

2 beef broth tablets
Directions
In a pan, add 1 strand of olive oil;
Add 1/2 onion;
Add 3 garlic cloves;
Let it braise;
Add 300ml of water;
Mix;
Add 2 beef broth tablets;
Mix and let dissolve;
Add 100ml of red wine;
Mix;
Add 50g of cornstarch (diluted in water);
Mix;
Add 1 teaspoon of sherry vinegar;
Mix and let it reduce a little;
Pass the sauce through a sieve;
Your Madeira Sauce is ready!
Recipe Video