PP and Vox agree to govern together in the Valencian Community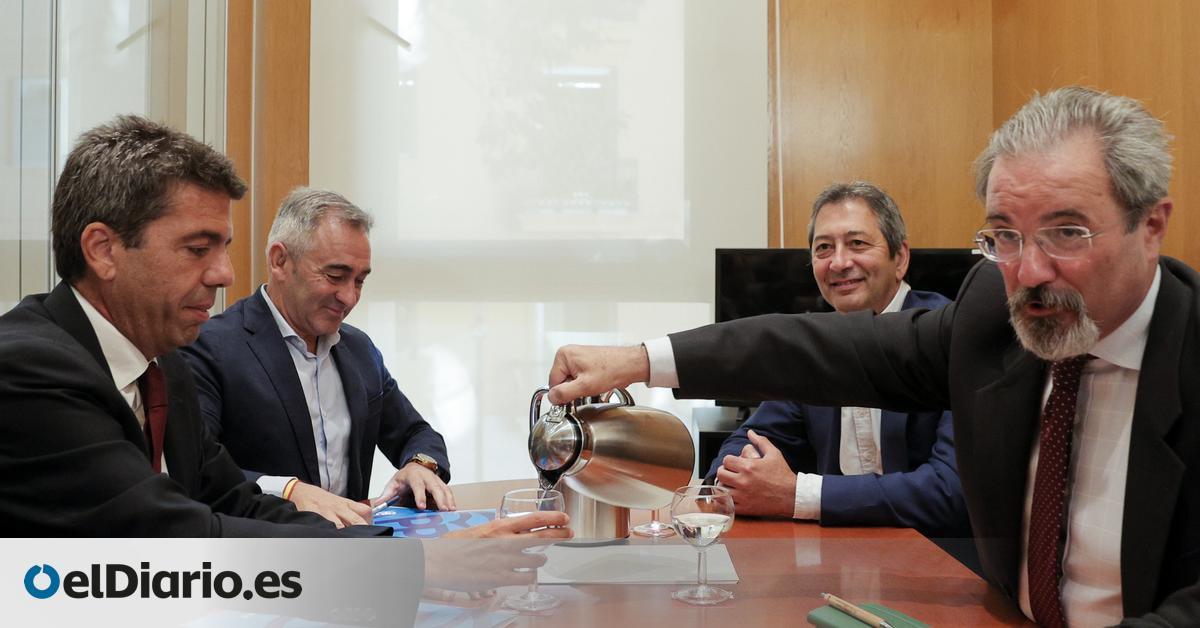 Vox and the PP announce a government agreement in the Valencian Community. The Vox leader vetoed by Genoa, Carlos Flores Juberías, announced the agreement on Tuesday after a three-hour meeting with the PP leader, Carlos Mazón.
The PP, willing to govern with Vox despite calling them "ultras"
Further
The Vox leader has not specified the exact participation of his party in the Valencian government that Carlos Mazón will preside over, although he has indicated that it will be "decisive". He himself has advanced that he will be head of the list to the Congress of Deputies for Valencia, with which he will not enter the regional Executive. The PP and Vox also agree to the presidency of the Corts Valencianes, which will go to the far-right party.
Flores has not specified the ministries that his party will occupy in the Valencian Government, but he has insisted that the weight of his party be proportional to the one they have in the Corts Valencianes. The PP has 40 deputies, the formation of the extreme right with 13.
Carlos Mazón and Carlos Flores met this Tuesday to discuss the investiture of the PP candidate, just 24 hours after the party's national leadership marked the presence of the Vox candidate as a "red line". PP campaign spokesman Borja Semper said Monday that Flores' conviction for psychological violence against his wife in 2002 did not please the party. "We believe that a person accused and convicted of mistreatment should not dedicate himself to politics, to public exercise, to the representation of citizens," he said despite giving Mazón freedom to negotiate with Vox.
The Valencian PP ends its round of meetings on Tuesday to seek support for the investiture. With 40 parliamentarians, he needs at least 10 to obtain the presidency of the Generalitat Valenciana. Vox has 13 deputies and both Compromís and the PSPV have expressed their rejection of the PP proposal.
At 10 this Tuesday the meeting between PP and Vox started. On the part of the popular, the negotiators are Mazón himself, the deputy secretary of the PP Juan Francisco Pérez Llorca and the campaign manager, Miguel Barrachina. On behalf of Vox, Carlos Flores, candidate for the presidency, the deputy in Congress Ignacio Gil Lázaro and the bullfighter Vicente Barrera are negotiating.
Source: www.eldiario.es