Against Morales. Jujuy teachers voted massively to continue the strike for salary and against the reform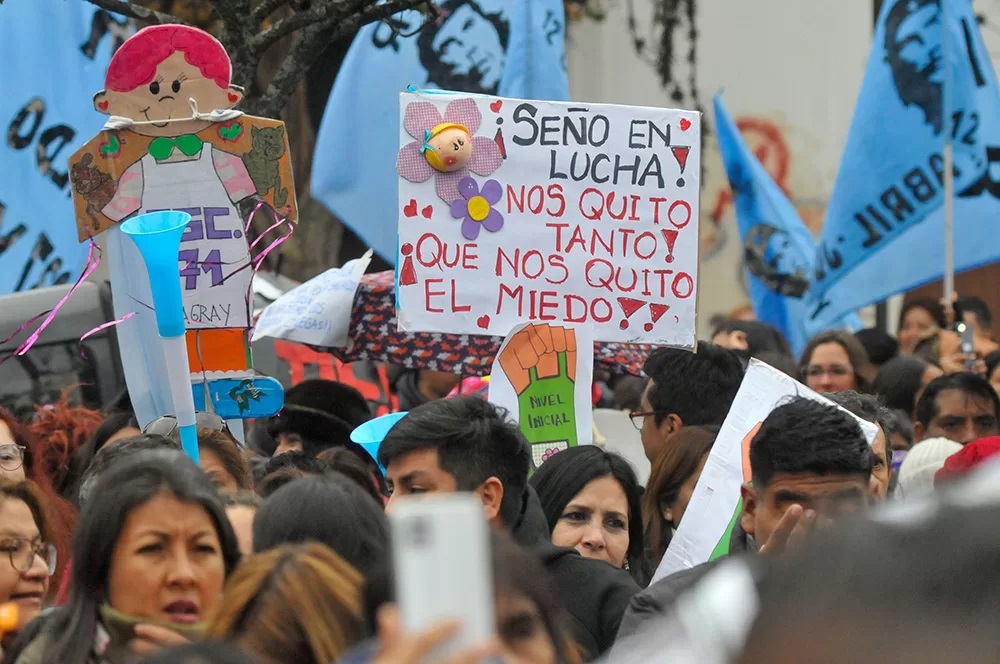 Education workers and workers are carrying out a historic struggle. "We lost our fear" they say. After many years they took to the streets to demand wage increases and thus infected other sectors of workers. But they also added to their demands the rejection of Morales's totalitarian reform.
This position was ratified these days in the teachers' assemblies of the different localities and also with the participation in the strikes and marches on Monday. Today the Cedems assembly (secondary school teachers) and the ADEP congress (primary and initial education) were also held.
In the Cedems assembly, they voted to reject the Government's salary offer and to continue with the irrevocable demand for an increase in teaching hours to $6,666. Among other demands, they defined continuing the strike for an indefinite period of time and joining the mobilization of 06/14. In addition, there was a strong rejection of the criminalization of the protest and Morales' decree 8464/23. Finally, a very important point: do not lift the measures of force if the constitutional reform does not fall. Here we reflect all the resolutions of the Cedems congress.
In the ADEP congress, "the rejection of the Reform of the Constitution and Decree 8464-G/2023" was voted. Also the "rejection of the salary proposal offered at the technical table." And it reaffirms the decision to "continue with the strike for an indefinite period." Among the actions, it was voted to carry out actions on Tuesday (popular pot and march), Wednesday (cacerolazo), Thursday (torch mark) and Friday (general pair with provincial march).
This confirms the will to fight of thousands of teachers who have rebelled against poverty wages but also against the totalitarian regime of Gerardo Morales, accompanied by Peronism. The teaching of April 9 and the PTS have been part of this historic struggle, betting everything to succeed.

Source: www.laizquierdadiario.com