Parity. After the strike, fruit packers from Río Negro and Neuquén obtain a 100% increase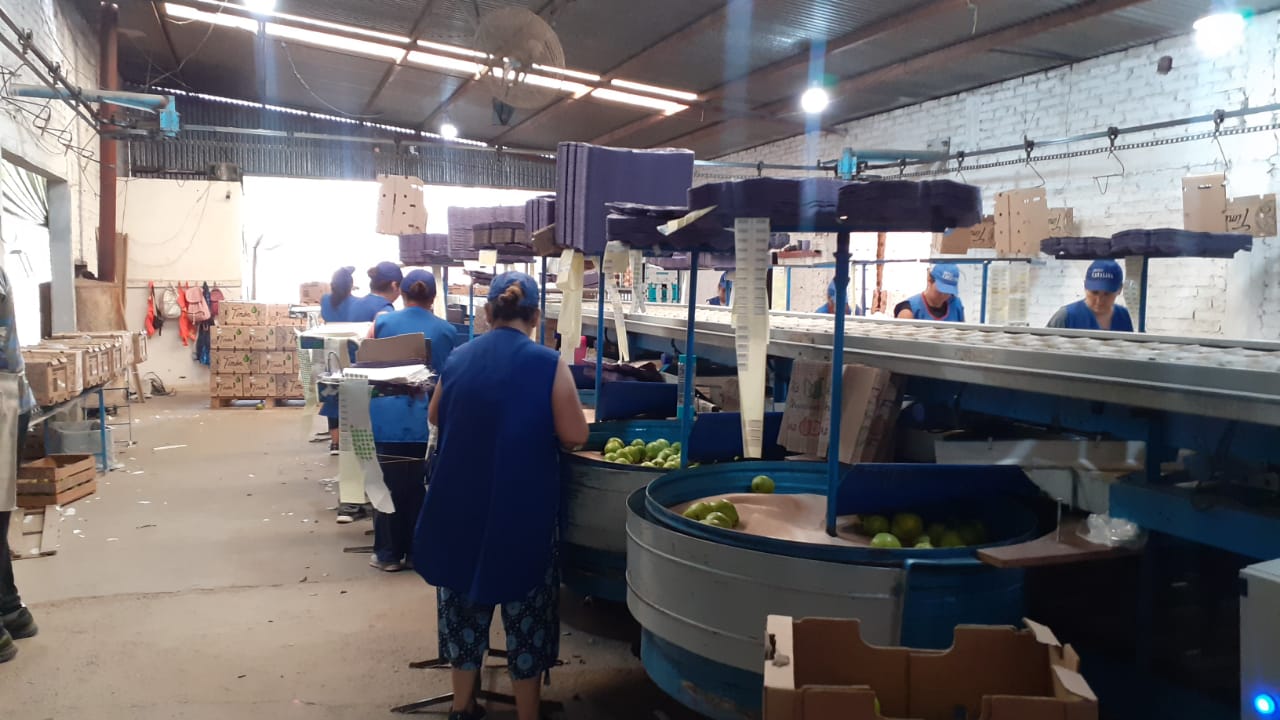 With the recent start of the pear harvest season in the Alto Valle del Río Negro, largely produced for export through the port of San Antonio Este, the equal wage discussions began for this year in the packaging sector. Within this framework, there were fruitless meetings throughout the past week between employer representatives from CAFI and the fruit packers union. The employers offered up to an 84% increase, well below the 95% annual inflation rate.
Finally, after another joint meeting held this Monday, January 16, without reaching any kind of agreement, without mediating any official call for a strike by the union, from Tuesday morning the workers of the packing plants paralyzed the lines. . Thanks to the fact that these measures of force were initiated in several sheds, an agreement was finally reached. The agreed salary increase will be an increase of 102%, adjusting an increase also for unfavorable area. The announcement was made by the General Secretary of the Union of Workers and Packers of the Fruit of Río Negro and Neuquén (Soefrnyn), Marcos Bielma. With this agreement the salary would go to about 240 thousand pesos.
It should be noted that the recently started harvest season implies for the province of Río Negro and the Neuquén fruit sector the migration of around 15,000 golondrinas workers from the northern provinces; many of which are left out of this agreement, which is for the packaging sector, where the large storage and transportation plants of the fruit for export have power.
For their part, the employers grouped in the Argentine Chamber of Integrated Fruit Growers (CAFI) are redoubling their demand for a "fruit dollar" in order to obtain a differentiated price for that currency and thus accumulate greater profits in exports. They have the support of the Rio Negro government, who with his Secretary of Fruit Growing Facundo Fernández came out to ask for "a different exchange rate for fruit growing."
After a 2022 where the employers had problems with the destinations of pears and apples to Russia by-product of the war, this year they already have guaranteed contracts for export to that country, in addition to having the purchase in other nearby markets such as Brazil. The employers speak of an increase in the "labor cost". The reality is that they want the salary increase imposed by the packaging worker bases to be finally absorbed by the national government, granting them that differential price of one dollar to $400 pesos, and thus be favored in exports.
Source: www.laizquierdadiario.com