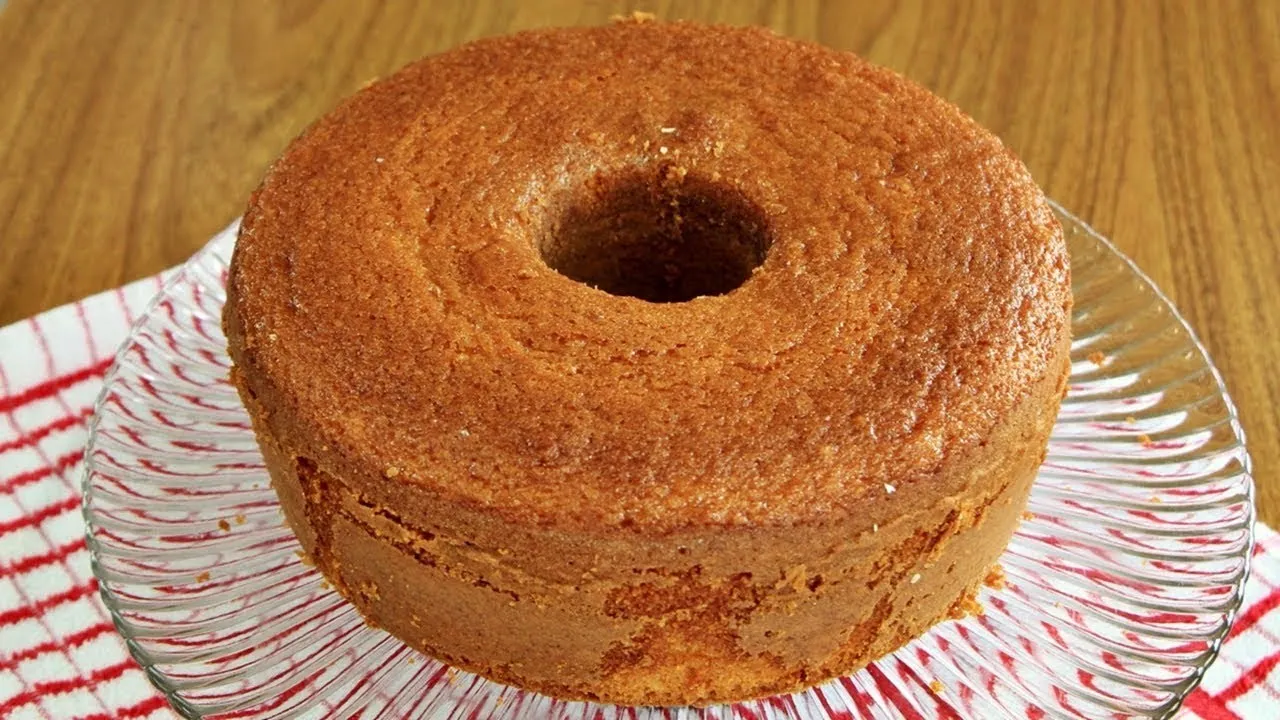 Make a yummy yogurt cake for your breakfast and afternoon coffee. Check out this recipe that is easy to make!
Natural Yogurt Cake
To make this delicious yogurt cake, you will need the ingredients from the list below. 
Follow the step-by-step preparation method and watch the video for more details.
Ingredients
4 eggs

1 cup of natural yogurt (170 grams)

1 cup of tea (200 ml cup) oil

1+1/2 cup of tea (200 ml cup) of sugar

2 cups of tea (cup 200 ml) of wheat flour

1 pinch of salt

1 tablespoon chemical baking powder
Directions
In the blender, add the eggs;
Add the natural yogurt;
Add oil;
Add sugar;
Beat well;
Transfer to a bowl;
Through a sieve, add the wheat flour;
Add 1 pinch of salt;
Mix;
Add the yeast;
Mix;
Transfer the mass to a greased and infarcted shape;
Take to preheated oven at 180 degrees for approximately 40 minutes;
Your yogurt cake is ready!