Moscow warns West not to use Wagner in anti-Russia action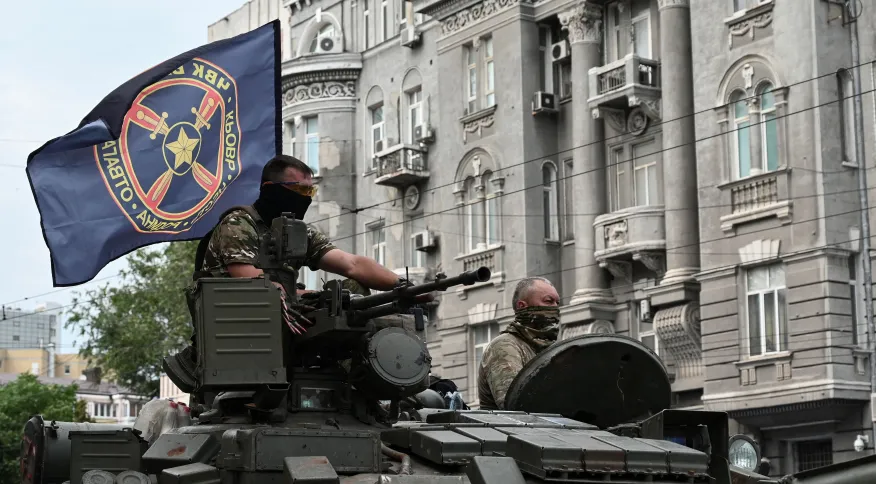 Russia warned Western powers on Saturday not to use the Wagner paramilitary group's rebellion in an attempt to promote an anti-Russian agenda. The Kremlin also assured that the mutiny will not prevent Moscow from "achieving its objectives" in Ukraine. The information is from the AFP.
"We warn Western countries against any [tentativa] to take advantage of the internal situation in Russia to achieve their Russophobic goals," the Foreign Ministry said in a statement. "All objectives of the special military operation [na Ucrânia] will be hit."
The Wagner group intensified the actions of the rebel movement on Friday (23). Leader Yevgueni Prigozhin, announced the occupation of the Russian Army headquarters in Rostov, a center that takes care of operations in Ukraine, and guaranteed that he will control several of the military installations.
Before the occupation, Prigozhin accused the Russian Army of bombing its bases in the rear of the front with Ukraine, which would have caused "a large number" of deaths among its combatants.
Join our WhatsApp group, clicking on this link
Join our Telegram channel, click this link
Source: https://www.diariodocentrodomundo.com.br/moscou-alerta-ocidente-para-nao-usar-wagner-em-acao-anti-russia/