"I've been doing this show for 40 years. Why now?"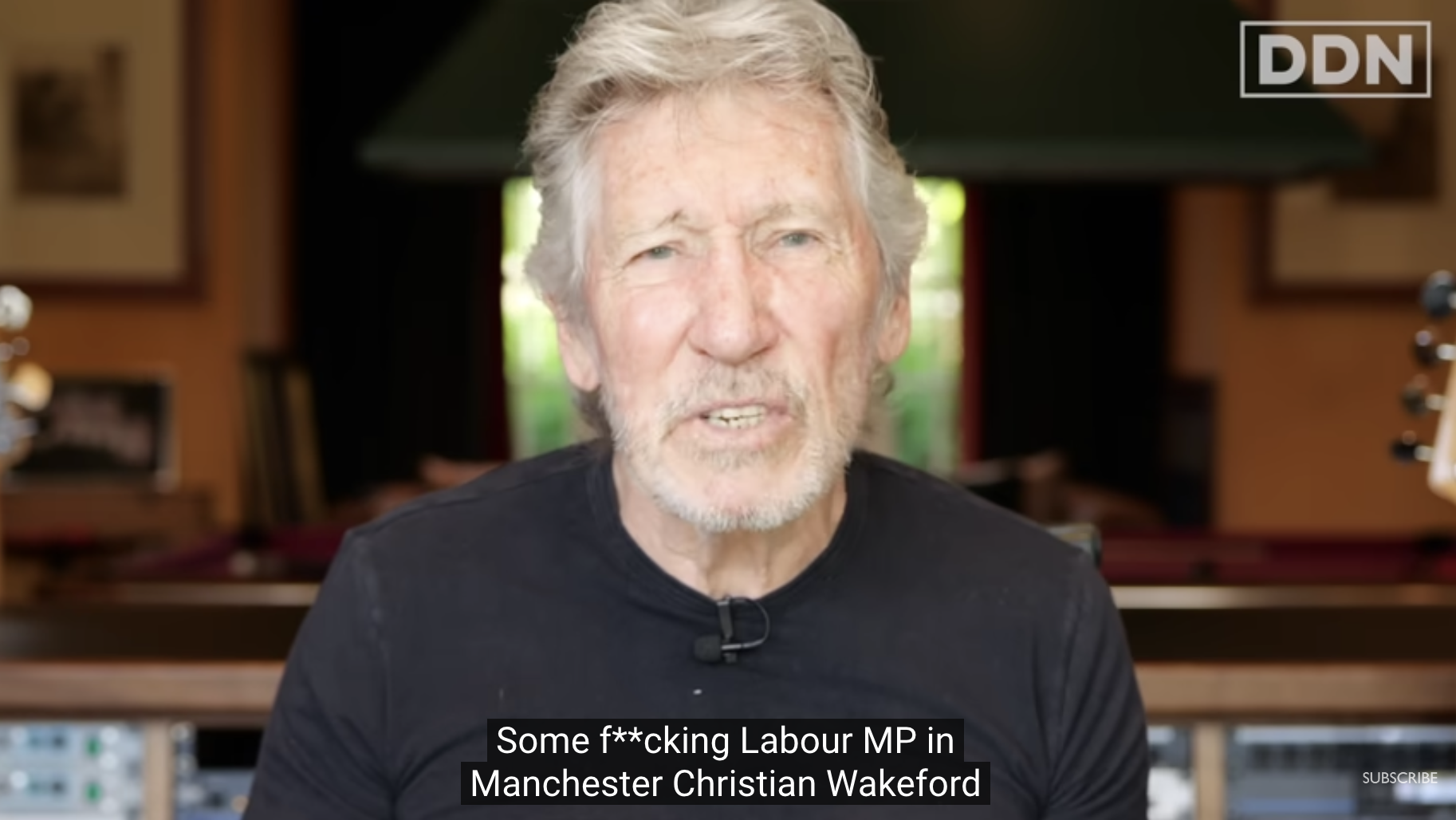 Roger Waters recorded a statement for the Double Down News channel about the persecution he suffers because of his defense of the Palestinian cause.
The use of images and costumes associated with Nazism during a concert in Berlin, amid accusations of anti-Semitism, created a wave of cancellation for him, but he will not shut up. He is probably the most courageous artist in the world today.
The founder and brain of Pink Floyd pós-Syd Barrett discussed the scenic elements of "This is Not a Drill", a tour that will pass through Brazil at the end of the year.
"I've been doing this for 40 years – 40 years. Between almost every year between 1980 and now, I do parts of this show [inspirado em 'The Wall']. Because now? Why did people suddenly start talking: 'He's wearing a replica Nazi uniform on stage', 'He's obviously glorifying the Third Reich and Nazism', 'He's doing this as part of his general attitude, which is to hate Jews '? Everywhere in the Western world, everything is: 'Roger is anti-Semitic and glorifies Nazism by wearing a business,'" he says.
"I can't believe it. Do not fool yourself. I might be screaming and I might sound powerful or whatever, but I'm still pretty pissed off. I can't believe they're trying to do this to me. I'm so pissed off about being called those things. This is deeply insulting not only to me, but to my family, particularly my mother and father."
Roger's father, Eric Fletcher Waters was a British officer in the 8th Battalion of the Royal Fusilierskilled in 1944 during the World War II in Anzio, Italy, by Hitler's army. His father's death occupies a large part of Roger's work.
The musician also explained that he removed the Star of David from the inflatable pig that floats above the audience in 2013, after a concert in Belgium. It was a criticism of religious dogmas: the Jewish symbol was next to a cross and a crescent moon with a star, emblems of Christianity and Islam.
The mention of Anne Frank on the screen, another reason for the accusations of anti-Semitism, is part of a protest denouncing the young people killed by the State.
The name of Anne, the 14-year-old girl killed in a concentration camp and who left a world-famous diary, appears next to that of Palestinian journalist Shireen Abu Akleh, murdered by the Israeli army, and that of Marielle Franco.
Source: https://www.diariodocentrodomundo.com.br/roger-waters-rebate-cancelamento-e-diz-nao-ao-lobby-sionista-faco-esse-show-ha-40-anos-por-que-agora/