"It is urgent that Russia and Ukraine find the way to peace", says Lula in Italy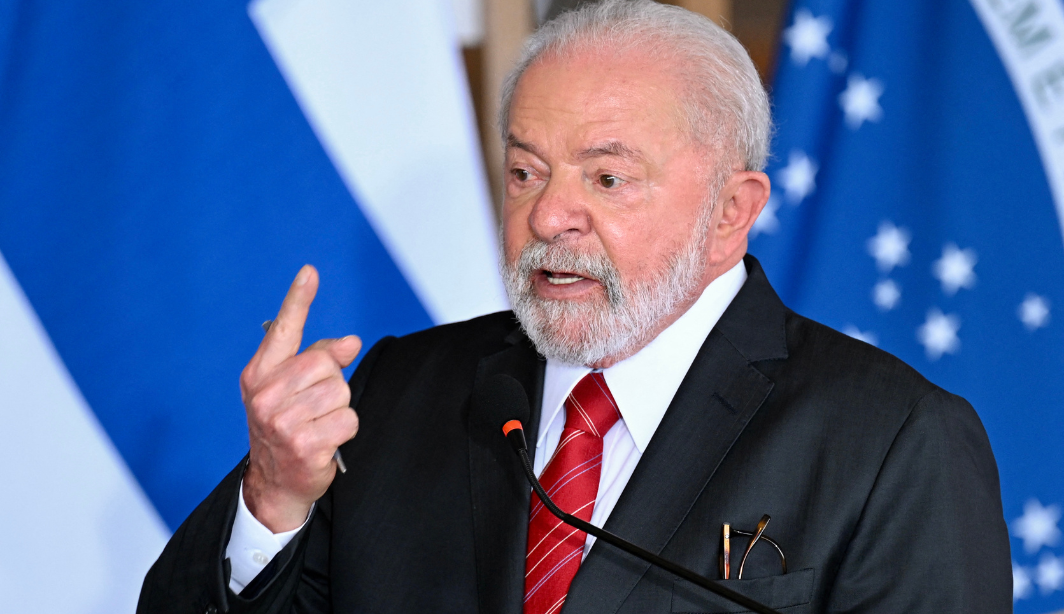 In an interview with the Italian newspaper Corriere della Sera, President Luiz Inácio Lula da Silva (PT) spoke about the war between Ukraine and Russia and said that "there are very few people talking about peace" and that "it is urgent that Russia and Ukraine find the way to peace." The petista also spoke about Brazil's relations with China and about trade prospects with Italy, in addition to detonating former president Jair Bolsonaro (PL):
Do you think you and Pope Francis have similar views?
In 2020, when I met him, we were talking about inequalities in the world and a more supportive economy. Soon after came the pandemic and the electoral campaign in Brazil. Now I find the Pope with a conflict in Europe that affects everyone. I sent a special envoy, Celso Amorim, to Moscow and Kiev. Both countries believe they can win militarily: I disagree. I think there are very few people talking about peace. My anguish is that with so many hungry people in the world, with so many children without food, instead of dealing with how to resolve inequalities, we are dealing with war. It is urgent that Russia and Ukraine find a common path to peace.
Meloni criticized him for failing to extradite Cesare Battisti and did not send a representative to his inauguration in January.
I hope that today we get to know each other better and that the meetings we will have will strengthen the bond between our countries, which has always been strong. We are the country with the most Italians, second only to Italy itself. We have 30 million descendants of Italians. I have excellent relations with your trade union movement, with intellectuals, with companies. We will have very productive conversations, because our economic relations are below their potential and we must work hard to create a relationship worthy of our economies.
Do you think Bolsonaro has similar responsibilities to Trump for the events in Brasilia? He will be tried for abuse of power.
We say "he who sows the wind will reap the storm". My predecessor did not sow wind: he sowed hate. He always spoke out against democracy, against institutions. Nobody in Brazil has ever used the State in such a shameful way to try to get elected, distributing loans to those who couldn't pay, creating aid for taxi drivers that reached even those who didn't have a driver's license. And after the elections, his people called for a military coup. Absurd. Now he has to answer in court. I hope he has the presumption of innocence, the right to a defense and a fair trial.
You have a good relationship with Xi Jinping and with China, which is your main trading partner, even though it remains an undemocratic country.
Brazil has no problems with any country in the world and we have an excellent relationship with China, which has lifted hundreds of millions of people out of poverty in recent decades and has contributed greatly to the world economy. My dialogue with China has always been positive and in the direction of greater peace, harmony, growth of trade and cooperation in the world. China is so important that even Italy has joined the New Silk Road, which Brazil has not yet joined. (…)
Italy is Brazil's second largest trading partner in Europe, after Germany. Are there projects under development?
Brazil and Italy have a long history of collaborating on trade and investment. We have around 1,400 Italian companies in Brazil and more than 20 large Brazilian companies in Italy. Today we are also focusing on renewable energy. 87% of our electricity comes from renewable sources, well above the world average of 28%. That is, industrial activity in Brazil emits little carbon emissions, we want to expand the production of solar and wind energy, the potential of the Brazilian Northeast is enormous. We can be a major producer of green hydrogen, capable of supporting the world in the energy transition.
Join our WhatsApp group, click this link
Join our Telegram channel, click this link
Source: https://www.diariodocentrodomundo.com.br/e-urgente-que-a-russia-e-a-ucrania-encontrem-o-caminho-para-a-paz-diz-lula-na-italia/