In retaliation against Brazil, Germany embargoes the export of the Guarani armored vehicle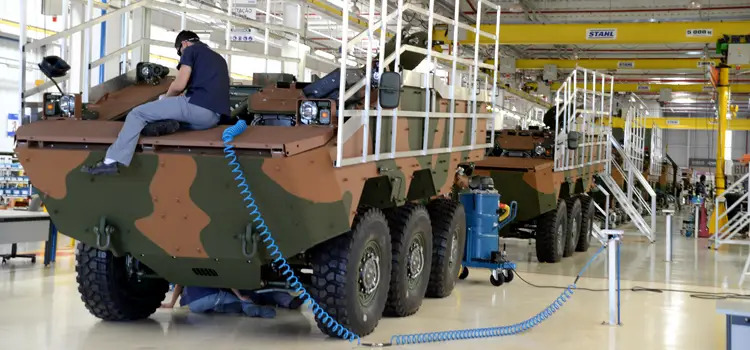 The German Government Export Control Office (Bundesamt für Wirtschaft und Ausfuhrkontrolle – BAFA) has confirmed the embargo on the export of 28 armored personnel carriers (VBTP-MSR) 6X6 Guarani medium to the Philippines.
The allegation is that the vehicles have military components of German origin, therefore, subject to its export control.
The armored project (package of technical data) is the intellectual property of the Brazilian Army (which receives royalties on each export), is produced by the company IDV, in Sete Lagoas (MG), and was sold to the Army of the Philippines by the Israeli company Elbit Systems in a large military package (of the "Government-to-Government" type), via the Directorate of International Defense Cooperation of the Israeli Ministry of Defense (SIBAT), involving several other weapons systems, and which could reach as far as 114 Guaraní.
IDV has already produced (and officially delivered) five vehicles, but these are still in the company's yard, where they await their destination.
Currently, the Manufacturing Directorate (DF) of the Army and IDV are working on the so-called "Guarani 2.0" Project, which aim to implement improvements in the vehicle, and among these is the replacement of components of German origin, as it was also exported to Ghana , under the same conditions, whose production starts this year and which runs the risk of suffering from the same embargo.
Remembering that Guarani has already been exported to Lebanon (16 units) and is being negotiated with Argentina, Malaysia and other countries.
Originally published on the Technology and Defense blog
Join our WhatsApp group, click on this link
Join our Telegram channel, click on this link
Source: https://www.diariodocentrodomundo.com.br/em-retaliacao-ao-brasil-alemanha-embarga-exportacao-do-blindado-guarani/