At least 40 migrants dead after a shipwreck off the coast of Italy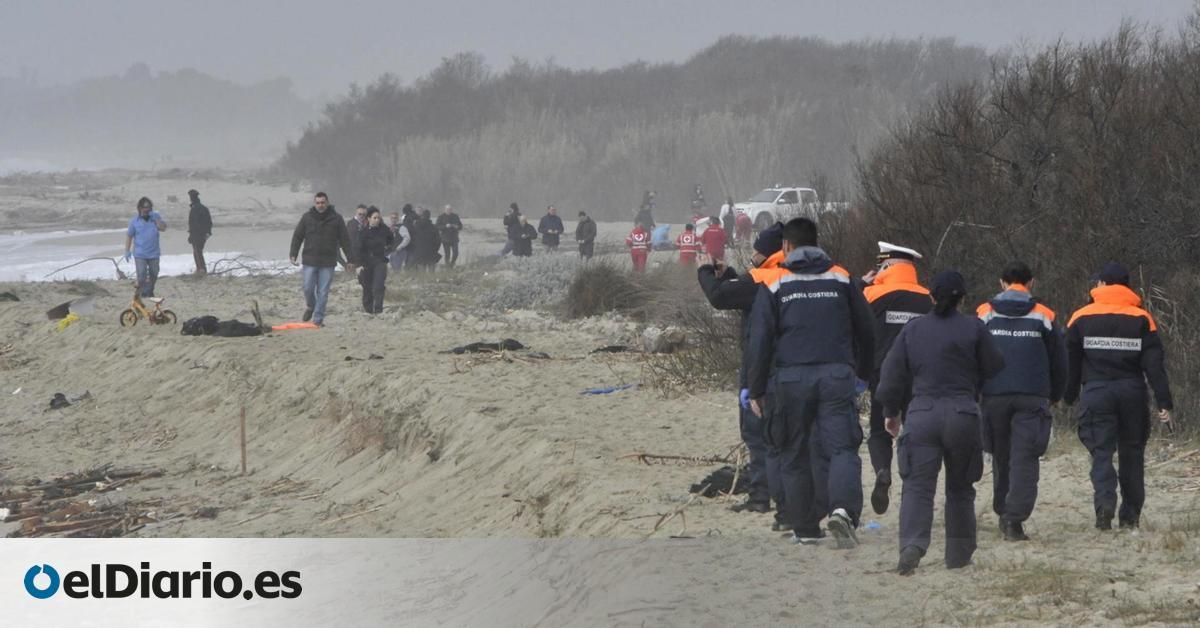 The bodies of at least 40 migrants have been located this Sunday morning off the coast of southern Italy, in the Calabria region, after the precarious boat in which they were traveling sank.
The bodies of the deceased migrants, including a newborn and several children, washed up on the touristy beach of Steccato and, according to local police, are scattered over several kilometers.
RAI state radio has reported that there are about 50 survivors who managed to reach a beach in the town of Cutro (Crotone province), where they are being treated by emergency services.
The authorities do not rule out that the death toll could increase since the sea is rough, which would have made it even more difficult for people to survive, the local press reported.
The emergency teams had been trying to rescue from the sea since early in the morning a group of migrants who had managed to reach the coast alive.
According to the first information, the boat in which they were traveling broke in half and they did not arrive in time to ask for help. The local press assures that the boat was carrying more than 100 migrants.
It is currently unknown where the boat had left from, although it is common for boats to arrive on the Calabrian coast from towns in Turkey and Egypt. The local press has reported that the migrants are mostly from Iran, Pakistan and Afghanistan.
New immigration measures in Italy
The tragedy occurs three days after the Italian Parliament approved this week a new immigration decree, drawn up by the government of the far-right Giorgia Meloni, which substantially modifies the relief operations of NGO ships.
The new norm obliges to request the assignment of a port after the first rescue of a group of migrants and to go to that location without deviating to locate other boats in danger.
The NGOs that operate in the Mediterranean have denounced the Italian authorities assigning distant ports, in the north and center of Italy, which take up to four or five days to arrive, neglecting their operations in the area where most of this type of vessel is wrecked. .
According to the Missing Migrants Project of the International Organization for Migration, 25,882 migrants have lost their lives in the Mediterranean while trying to reach European shores since 2014.
Source: www.eldiario.es