In Portugal, Lula condemns the invasion of Ukraine and asks for peace again: "We are all affected"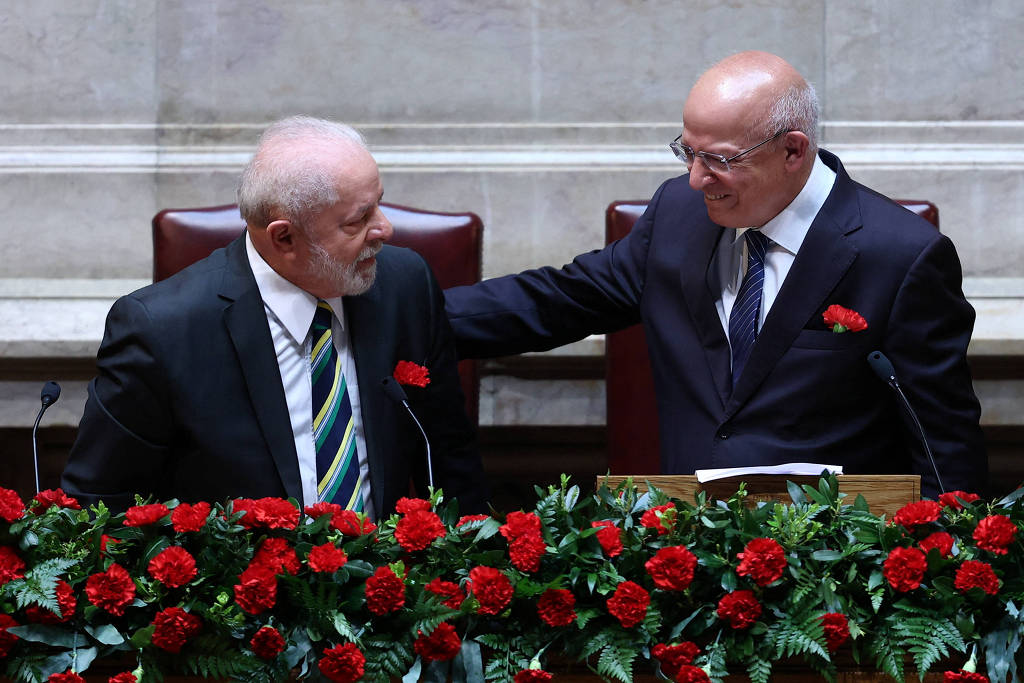 This Tuesday morning (25), President Luiz Inácio Lula da Silva (PT) again condemned the war in Ukraine. The statement was made during a session at the Portuguese Parliament, the 49th anniversary of the Carnation Revolution.
"Brazil understands the apprehension caused by the return of war to Europe. We condemn the violation of Ukraine's territorial integrity. We believe in an international order founded on respect for International Law and the preservation of national sovereignties," he declared.
The petista also stressed that "at the same time, it is necessary to admit that the war cannot go on indefinitely", because "every day that the fighting continues, human suffering, loss of life, destruction of homes increases".
The Brazilian president also criticized military solutions to conflicts. "Anyone who believes in military solutions to current problems fights against the winds of history. No solution to any conflict, whether national or international, will be lasting if it is not based on dialogue and political negotiation," he said.
Watch below:
Check out Lula's speech in full.
Join our WhatsApp group, clicking on this link
Join our Telegram channel, click this link
Source: https://www.diariodocentrodomundo.com.br/em-portugal-lula-condena-invasao-na-ucrania-e-volta-a-pedir-paz-todos-somos-afetados/