First of May. Important act of the PTS in the Left Front in Rosario for the International Day of Workers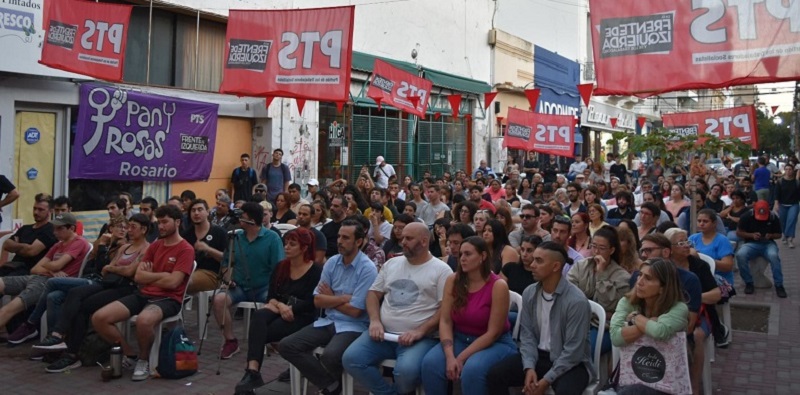 The act took place at the doors of Casa Marx, where the headquarters of the Institute of Socialist Thought will operate, at San Martín 1165.
The act was attended by Clemont Allochon, a railway worker who is part of the mobilizations against Macron's disastrous labor reform. He shared his experience of organizing and uniting workers and students against attacks by the French government.
Franco Casasola, member of the Board of Directors of Amsafe Rosario and of the La Marrón teaching group, Javier Monzón, metalworker and PTS leader in the Front of the Left Unit of Villa Gobernador Galvez, María Sanchez, director of the Faculty of Humanities and Arts and Arlen Racca, president of the Olga Cossettini student union.
The event was closed by Octavio Crivaro, pre-candidate for governor of Santa Fe, who highlighted the enormous struggle that workers wage on a daily basis against adjustments, layoffs, and attacks by employers and governments. He denounced the adjustment to which the national government of Alberto, Massa and Cristina submits us under the leadership of the IMF and stated that in this electoral year the exit is to the left and the Left Unity Front must be strengthened.
News in development.
Source: www.laizquierdadiario.com