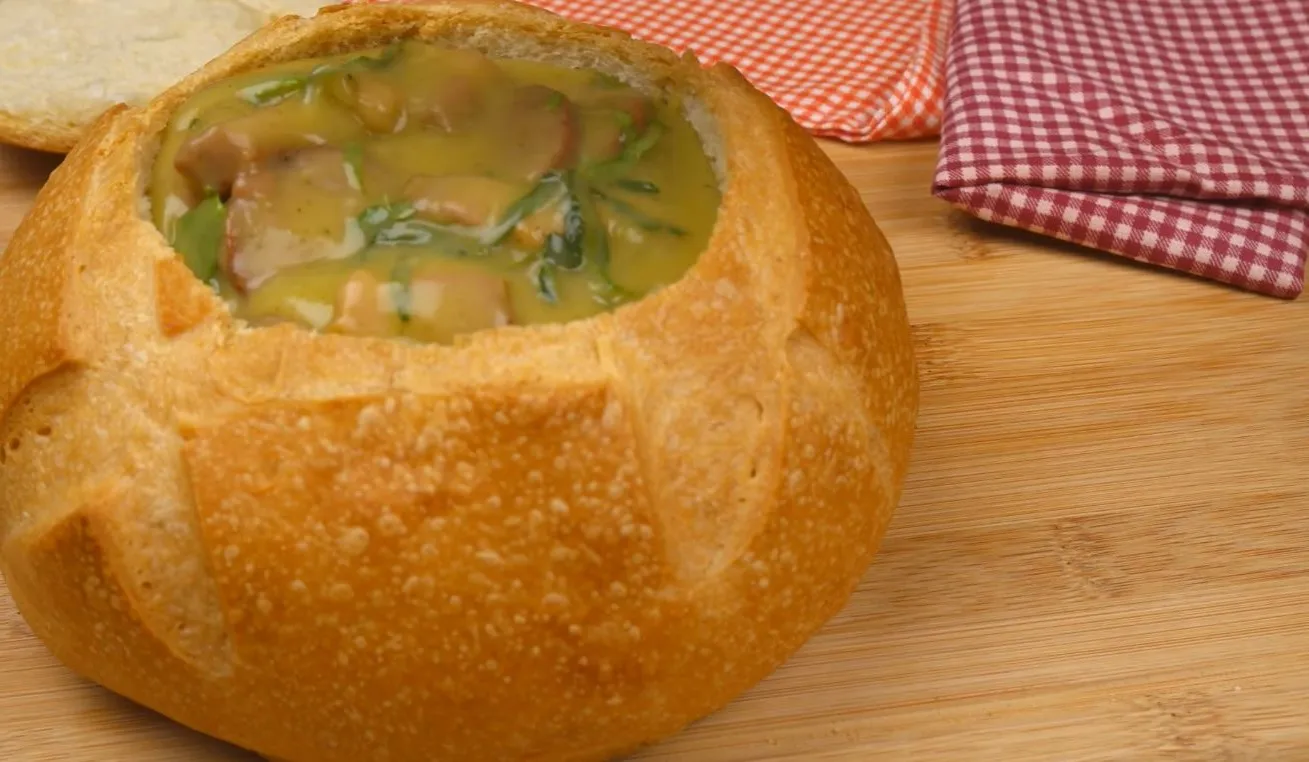 Make a delicious green broth to warm you up in the cold of winter! Check out this great recipe that is simple and easy to make.
Green Soup
The green broth will be very good if you use the ingredients listed below. 
See the preparation instructions and watch the video for more details.
Ingredients
80g chopped bacon

200g sliced ​​smoked calabresa sausage

1 unit chopped onion

2 cloves of minced garlic

4 kale leaves, sliced

800g of potatoes (4 pieces)

1.5 L water

Salt to taste
Directions
In a pan over low heat, add 80g of chopped Bacon;
Add 200g of sliced ​​smoked pepperoni sausage;
Let it fry;
Book the bacon and sausage;
Fry 1 chopped onion unit in this bacon and sausage fat;
Add 2 cloves minced garlic;
Mix and let it fry a little;
Add some of the kale;
Add 800g of potato (4 units);
Add 1.5 L water;
Let the potatoes cook well;
Beat everything with the mixer, or in the blender;
Add sausage and bacon to pan;
Add salt to taste;
Mix;
Turn off the fire and add the rest of the kale;
Your green broth is ready!
Recipe Video