Garbage clothes allegedly donated by rich countries are sold in Africa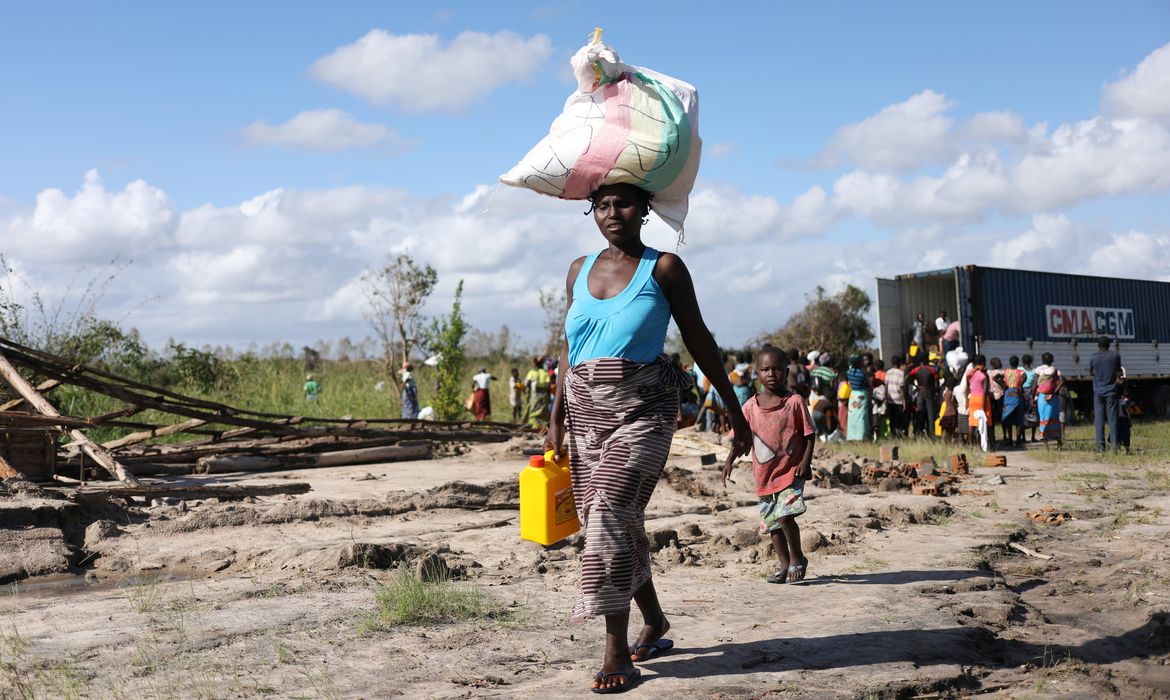 Tons of used and donated clothing end up sold in African markets, but almost half is garbage that ends up in landfills or at sea, exempting producers from rich countries from disposing of their waste and threatening the environment in these poor countries.
Isabel Abreu is a Portuguese environmental engineer, born in Mozambique, who is currently in Ghana and is participating in a scientific expedition to Lake Volta, to study the effects of plastics from used clothes that end up in the water.
In an interview, she said that before reaching the waters of Ghana – but also other countries like Kenya or Nigeria – these clothes go a long way, which begins when they are purchased in rich countries, like the United States or Europe.
Used, the clothes are then donated to organizations that promote their offer to poor countries. The best quality ones are sold in stores in the countries where they are collected, but those that are not in good condition are imported by poor countries, ending up in used clothing markets, such as Kantamanto, in the center of the Ghanaian capital, the largest market for second-hand clothing in the world.
Most buyers buy clothes in packages without knowing what is inside and hope "that they are in good condition", reported Isabel.
"Sometimes it's just an expense without any kind of profit," he said.
"There are people who buy here [Gana] to then open the packages and see what can be used. It turns out that 40% is not used, but they still buy it because 60% is used and it is still always cheaper than first-hand clothes", he informed, indicating that the importation of these cheap clothes bankrupted the textile industry in the African continent, which already was quite active.
It is, in Isabel Abreu's opinion, a facet of "environmental colonialism", a term used 20 years ago to exploit the environmental conditions of less developed countries.
"The term is being applied in relation to used waste from the developed world to those countries with less capacity to deal with this type of waste, which come disguised as second-hand products, with the purpose of being used as charity, as something these countries can still use it", he explained.
For Isabel Abreu, the problem is created by the big brands of clothing and electronic products that do not treat their waste as they should, nor invest in true recycling.
"Many of the campaigns of the big clothing brands, which place a container for donating used clothes, in exchange for a voucher to redeem at the brand itself, are marketing campaigns that make us, consumers, feel a little better with our brand. conscience," he said.
These companies, he continued, free themselves from that responsibility and still have "a good image", when in fact they are forwarding clothing, which cannot be recycled, to countries that do not have the capacity to handle these quantities.
Isabel Abreu currently collaborates with Or Fundation, an organization whose mission is "to identify and manifest alternatives to the dominant model of fashion that bring ecological prosperity, as opposed to destruction, and that inspire citizens to form a relationship with fashion that extends beyond its role as a consumer".
According to this foundation, the population of Kantamanto annually spends US$ 325 million on bales of second-hand clothing, of which US$ 182 million were paid to exporters in rich countries.
Originally Posted by Agência Brasil
Join our WhatsApp group, click on this link
Enter our Telegram channel, click on this link
Source: https://www.diariodocentrodomundo.com.br/roupas-do-lixo-supostamente-doadas-por-paises-ricos-sao-vendidas-na-africa/