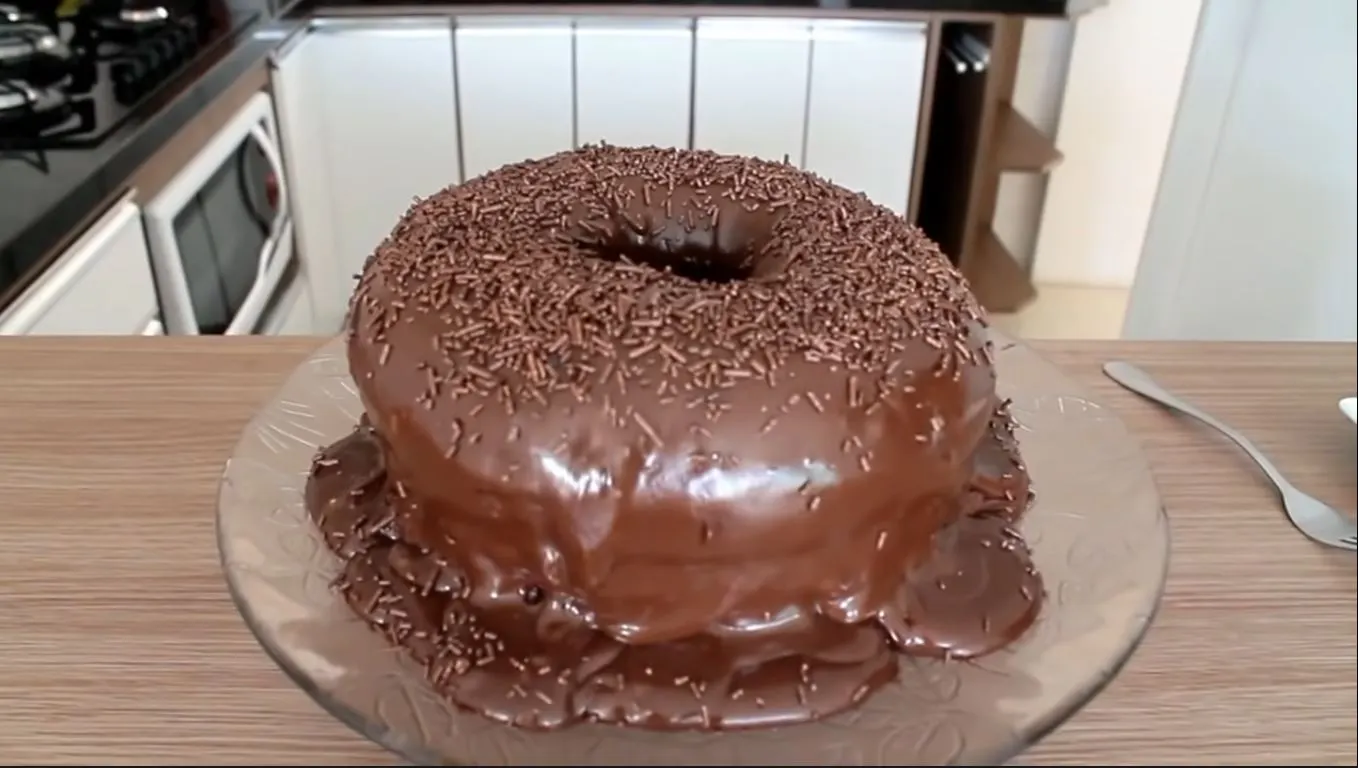 Learn how to make a crazy black cake that is wonderfully delicious and chocolaty! Check out the simple and easy recipe!
Chocolate Cake
To make your Nega Maluca cake, you will need the following ingredients below and follow the step-by-step preparation instructions. 
Your cake will be delicious!
Ingredients
2 cups of wheat flour

1 cup of sugar

1/2 cup 50% chocolate

1/2 cup oil

1 egg

1 cup of hot water

1 level spoon of powdered yeast
Directions
In a blender, add 2 cups of all-purpose flour;
Add 1 cup sugar;
Add 1/2 cup 50% chocolate;
Add 1/2 cup oil;
Add 1 egg;
Add 1 cup hot water;
Beat well;
Add 1 shallow spoon of baking powder;
Mix;
Transfer the mass to a greased and infarcted shape;
Take to preheated oven at 180 degrees for approximately 40 minutes;
Add brigadier on top;
Add sprinkles;
Your crazy deny cake is ready!
Recipe Video