Blonde Latvian women parade to beat recession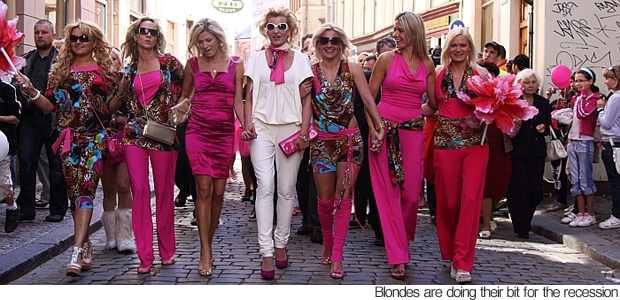 Hundreds of blonde Latvian women marched throughout the streets of Riga this weekend – to raise morale.

The 'Go Blonde' event, now in its second year, aims to bolster national spirits during the recession and make men people forget their economic blues.
Organisers say seeing blonde women parade through the city takes peoples mind off the dire economic situation in the Baltic state. Other events during the two-day festival included concerts and a Marilyn Monroe look-alike competition.
But the parade of 800 blondes wearing pink and high-heels was the main attraction for men… and source of annoyance from brunette women in Latvia.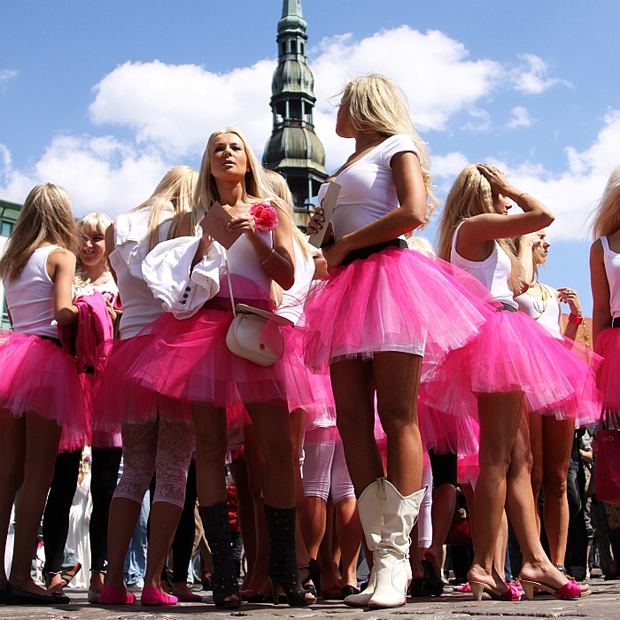 A spokesperson for the 'Latvian Association Of Blondes' said: "Blondes in Latvia are a unique brand.
"Last year's parade, this year's festival and next year's carnival have and will make a substantial contribution toward Latvia's tourism sector.
"Go Blonde will soon be as important a project for Latvia as the carnivals in Brazil and Italy which are of great interest to thousands of tourists."