Rare spider crab re-discovered after 99 years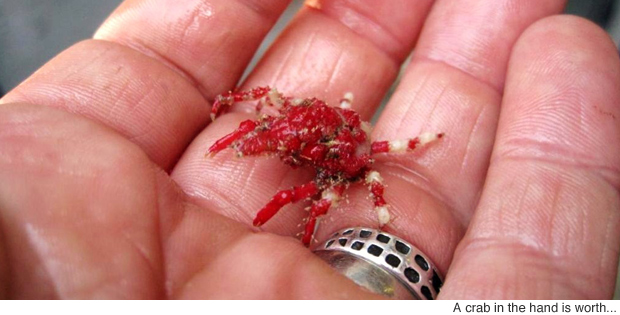 A rare miniature spider crab, which was last recorded in Cornish waters back in 1912, is set to on show after being re-discovered.
The 'Gibb's spider crab' was netted by Newquay fisherman Dan Gilbert earlier in the summer and has now been donated to the local Blue Reef Aquarium.
Bosses there say the creature is so rare, a marine life expert was called on to help identify it after they exhausted all of their reference books.
But they should be forgiven for not recognising it – there have only been 13 recorded sightings and all were during Edwardian and Victorian times.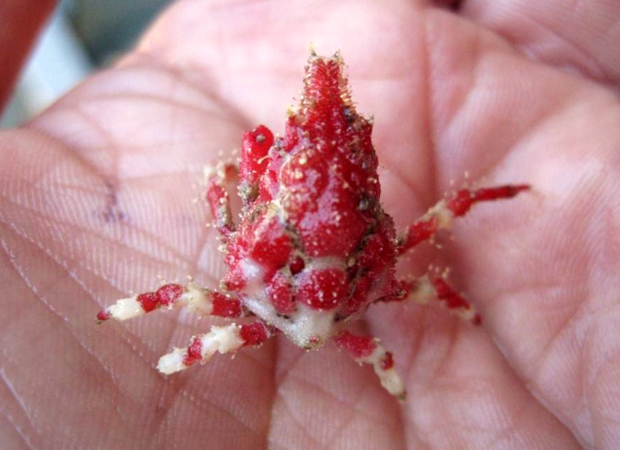 Aquarium curator Matt Slater said: "As soon as Dan brought it to us we knew it was something a little out of the ordinary. However despite scouring all our reference books and checking with colleagues at other sites we weren't able to identify it.

"It was only after we got in touch with Dr Gainey that we were able to discover what it actually was. I guess it's hardly surprising that we weren't able to find out much about it, apparently it's incredibly rare.

"It hasn't been recorded in Cornwall since 1912. There are 13 records but all are during Edwardian and Victorian times when the crabs were caught in trawl nets.
"The crab's only about the size of a thumbnail and he has taken to decorating himself with tiny pieces of seaweed."