"After repressing the people, he tells us about his alleged achievements"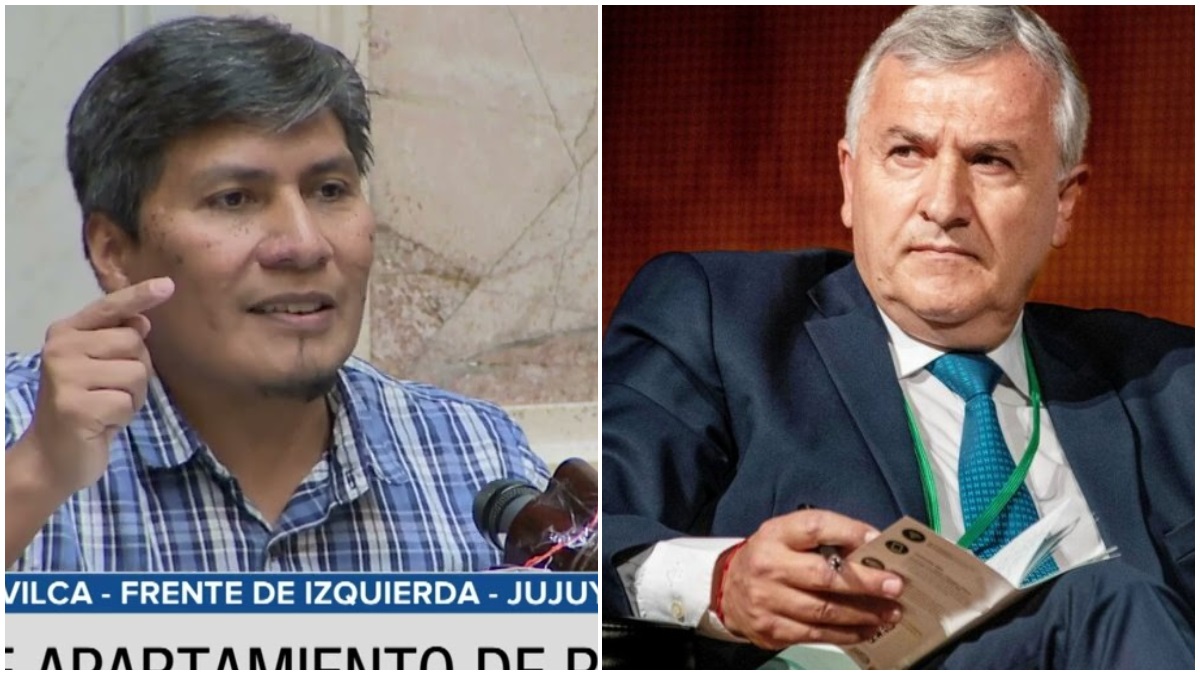 Alejandro Vilca, national deputy of the PTS-Left Unity Frontcame out to respond to the electoral spot that he broadcast Gerardo Morales This Friday, past noon.
"With a good face, after repressing the people, with protesters who lost an eye, with cases of torture and illegal raids, Morales wants to tell us about his achievements. But, the truth is that the "achievements of Morales" are having the lowest salaries in the country", affirmed the leftist leader.
The also pre-candidate for national senator, also denounced that Morales "sought and failed to take away our right to vote every two years and have an automatic majority in the Legislature for the governor. He already controls the Judiciary, with which he persecutes those of us who fight and also sought to liquidate a State institution such as the Legislature ".
Vilca also pointed out that "the only thing we can add is that he should not be ungrateful to Peronism, which voted for the Reform and helped him govern for big business during these long and painful 8 years of government."
The leftist leader also indicated that "lithium is there, but a couple of monopolies take it away, while Jujuy has a huge housing deficit and the towns sometimes have neither drinking water nor sewers. Youth have 90% precarious work. Temporary work rules in the countryside as if it were the 19th century".
"Without the PJ, none of the reactionary actions that Morales did would have been possible.. That's why his lieutenant governor is a friend of Massa, as he himself says. But not even Haquim endorses Morales on the issue of incidents, where the governor lies and lies to be able to continue with his persecutions that he has been carrying out, "he added.
Vilca further noted that "a town stood up and repudiates you governor and your PJ partners. He will not be able to with the people. Down with the Reform. Up with wages and rights. A provincial strike is necessary until the Reform falls. Only in this way will it be possible to ensure that nothing remains of their reactionary intent, as requested by the majority of the people, who do not take to the streets deceived by anyone. Something that you do, taking people forced by the municipalities to your failed marches. Once again we reply: Long live the struggle of the people of Jujuy!
Source: www.laizquierdadiario.com