A second group of 74 Spaniards leaves Gaza through the crossing with Egypt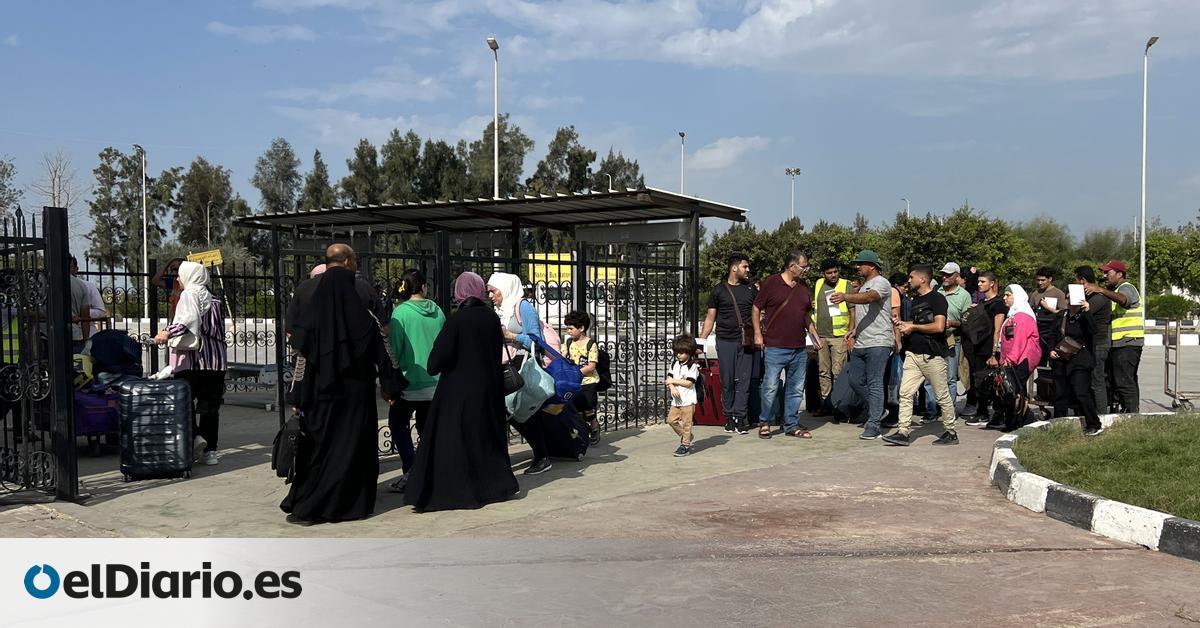 A second group of 74 Spaniards managed to leave Gaza this Tuesday through the Rafah crossing, which connects the Palestinian enclave with Egypt, according to what was announced The country and diplomatic sources have confirmed to elDiario.es. The group is on its way to Cairo at the moment, these same sources specify.
The acting Spanish Foreign Minister, José Manuel Albares, had announced that around 80 citizens would be evacuated this Tuesday from Gaza. "We already have authorization from Israel so that tomorrow there will be a second contingent of around 80," said the Spanish politician after the meeting of foreign ministers of the European Union held in Brussels.
The departure of this new group has been possible thanks to the authorization of Israel and the approval of Egypt, since both countries must give their green light to the departure of these people through the Rafah crossing.
The first group of people with Spanish passports and their families left the Gaza Strip this Monday, mired in destruction and a deep humanitarian crisis due to the incessant attacks by Israel, which keeps the hospitals in the north of the enclave under siege while the lives of people are in danger. patients and doctors. Hundreds of people, foreigners or Palestinians with dual citizenship, left the Gaza Strip towards Egypt through the Rafah border crossing, including 40 Spaniards and their families.
According to Europa Press, the first group is already in a hotel in Cairo, the Egyptian capital, where they were transferred by bus last night accompanied by staff from the Spanish Embassy.
Albares did not want to offer exact figures of the number of Spaniards and relatives that the Government plans to help evacuate from Gaza – there has been talk of between 170 and 190 – although he acknowledged that surely some more operations like those of these last two days will be needed to complete it. According to EFE, the community with a Spanish passport in Gaza is about 180 people, and now it is estimated that 200 people will be able to leave, including spouses and family members.
The south of the Strip has become the makeshift home of more than 1.5 million displaced Gazans – more than two-thirds of the total population – many of whom fled the fighting in the north of the enclave and now live in overcrowded conditions. in the midst of the widespread collapse of hospitals and schools, in an increasingly critical and less healthy environment due to the shortage of drinking water, food, medicine, electricity and fuel.
Source: www.eldiario.es