With the Palestinian people. Roger Waters was turned away from two luxury hotels for repudiating genocide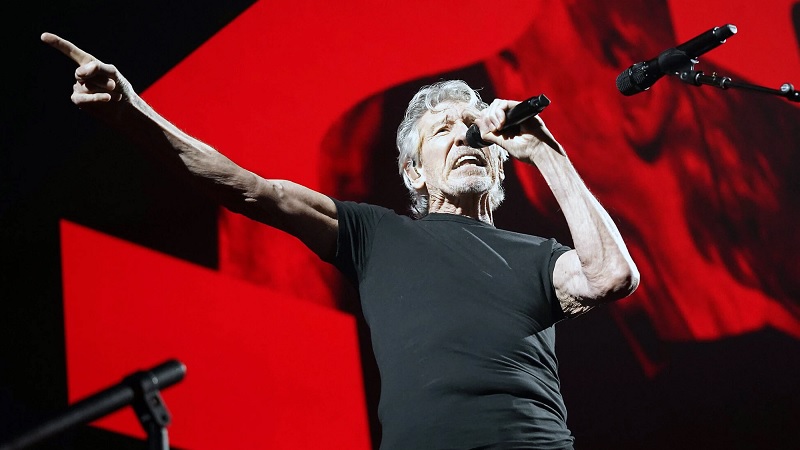 "For the love of God, stop killing children!" asks the leader of the legendary band Pink Floyd. At 80 years old, he is on a farewell tour, and every time he goes on stage he does not miss the opportunity to demand from the State of Israel a ceasefire.
FOR THE LOVE OF GOD! STOP KILLING THE CHILDREN! pic.twitter.com/K7Nho6jg7H

— Roger Waters ✊ (@rogerwaters) October 30, 2023
According to reports, the Faena and the Alvear, two luxury hotels in the city of Buenos Aires, refused to host the genius of symphonic rock, due to his great sensitivity to the Palestinian cause. In particular, for denouncing the murder of boys and girls in the Gaza Strip by bombs and the military actions of the State of Israel.
The attitude of these elite hotels may not be surprising, but the reason why they reject Rogers is still reprehensible. Even the UN and Unicef ​​denounce methods that violate human rights and international treaties by the Israeli army. They have used white phosphorus bombs, they have destroyed hospitals and schools, and refuge areas for civilians, among others.
Roger Waters' solidarity with the Palestinian people is not new. But he gains greater strength with this new war offensive. Waters denounces genocide in interviews, social networks and his shows.
According to the 1948 Convention, the UN Member States defined "genocide as a crime perpetrated with the intention of destroying, in whole or in part, a national, ethnic, racial or religious group." Without a doubt, the State of Israel has been carrying out a war of extermination and genocide on the Palestinian people for decades; That is why Water claims: "Stop the genocide".
Roger Waters will give two concerts in Buenos Aires on November 21 and 22 at the Monumental Stadium. This is a farewell tour, where he will play Pink Floyd songs from the albums The Wall, The Dark Side of the Moon, Wish You Were Here and Animals.
Source: www.laizquierdadiario.com