You have to surround the fight between teachers from Jujuy with support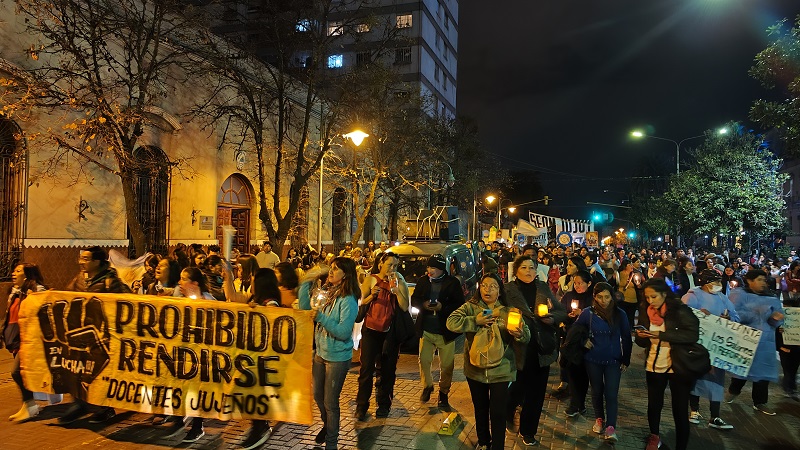 It is Thursday 7/13 a strike of the Multisectoral unions is called. It is in rejection of the Morales reform and in support of the ongoing fights. It's necessary that be forceful. It has to be the first step to resume a path of struggle with measures of force capable of defeating Morales.
In the conference where the strike and mobilization were called, the enormous discounts that suffered the primary teaching of Adep. Morales wants to starve out that huge fight. we have to stop it. If the Government does not go back in the discounts, all the unions, social and political organizations have to promote a fund to fight against discounts. It is urgent to surround this fight with solidarity. Morales wants to starve one of the most combative sectors of the province, together with the original communities. You have to stop it. This Thursday there is a strike and mobilization of the unions enrolled in the Multisectorial. they have to promote a fighting fund to financially support teachers and teachers. It is necessary to raise funds to contribute to keep their fight. We must move forward urgently on that path.
One has to return to the path of forceful combat measures, with strikes and strong mobilizations. It is possible to do it through staggered stoppages of the unions that are or were in struggle. At the same time, we must fight to impose a provincial strike on the CGT and CTA until the reform falls and in support of all the ongoing struggles. At the same time, the need to set up a large Provincial Assembly of original workers and communities continues to be raised, to unite the forces in struggle and face the reform.
Source: www.laizquierdadiario.com