Massive mobilization in Israel against justice reform after crucial vote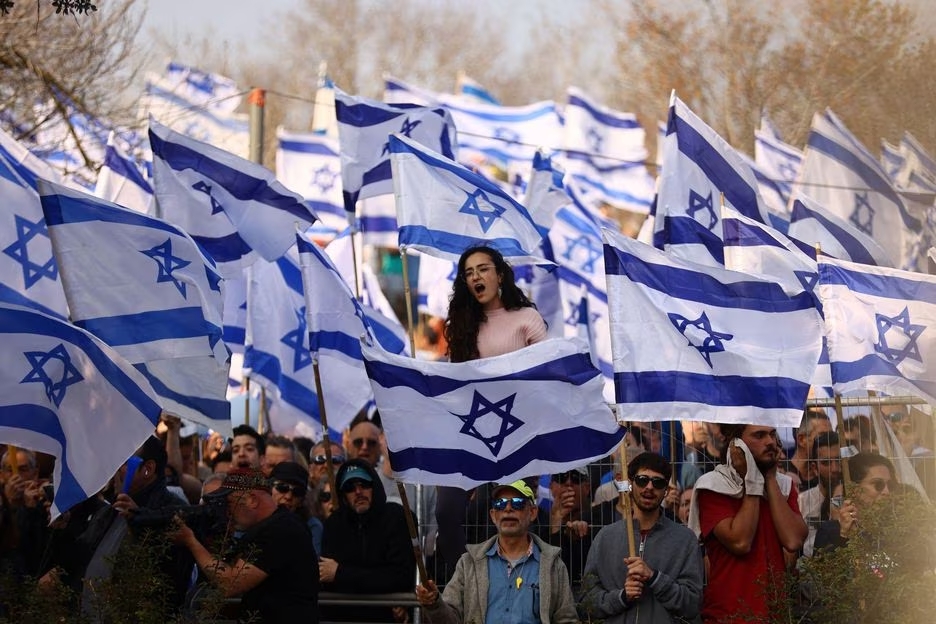 Despite having been mobilized for many months against this reform, which in their view marks the decline of democracy in Israel, the demonstrators are still in the streets.
The organizers of this Tuesday's strike announced the blockade of strategic locations in the north and south of the country. This afternoon, demonstrators flocked en masse to Ben-Gourion International Airport in Tel Aviv, where they protested against justice reform.
Police said they had arrested 66 people across the country on charges of "disturbing public order".
This follows the vote during the night of yesterday in the first reading, with 64 votes in favor and 56 against, the annulment of the possibility for the judiciary to pronounce on the "reasonable nature" of a government decision.
In a video posted online last night, during debates in the Knesset, the head of government justified that this bill "is not the end of democracy", that on the contrary "it will strengthen democracy" and that "the rights of the courts and Israeli citizens will in no case be harmed".
The parliamentary committee on laws resumed discussions on this measure this afternoon.
Also today, Arnon Bar-David, head of the powerful Histadrout trade union, launched an appeal for the Prime Minister to "put an end to the delirious chaos within Israeli society as soon as possible", the union leader clearly saying that the union would use his power if the situation came to a head.
One of the opposition leaders, Yaïr Lapid, accused the government of failing to respect its promise to "help the weakest and protect Israel's security".
Israeli President Isaac Herzog, in turn, called on the government and the opposition to return to the table of talks to reach a consensus around this reform.
Published in RFI
Join our WhatsApp group,clicking on this link
Join our Telegram channel,click this link
Source: https://www.diariodocentrodomundo.com.br/grande-mobilizacao-em-israel-contra-a-reforma-da-justica-depois-de-voto-crucial/