Woman makes drug dealer fall in love with her and hands him over to the police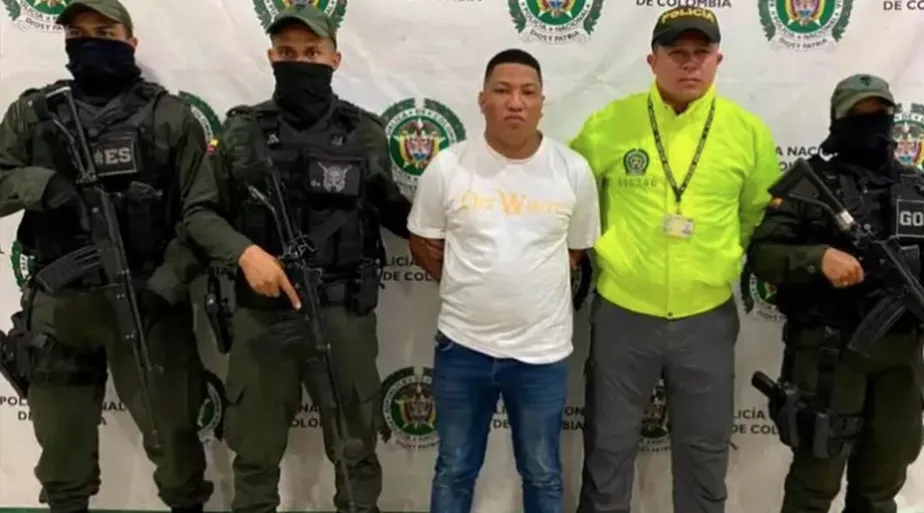 Out of revenge, a resident of Montería, capital of the Córdoba region of Colombia, made a drug dealer wanted by Interpol fall in love with her and handed him over to the police.
The woman, who had her identity withheld, worked closely with the Colombian National Police to carry out the revenge plan and also help in the capture operation by the drug trafficker Rubén Darío Viloria Barrios, also known as "Juancho".
Juancho, according to the newspaper "El tiempo", operated in Montería and in the sub-region of Uraba, pretending to love God and the Church. Behind the religious man, however, there was the leader of a criminal organization that committed crimes such as drug trafficking, homicides and extortion.
"According to the information collected by the Directorate of Intelligence investigators, this person has a criminal record of more than 10 years, making him known for his ability to coordinate attacks against the Public Force," said the police.
The bandit carried out the transport of narcotics mainly through the use of speedboats. With these vehicles, Juancho was able to transport drugs across Central America to the US, with a monthly capacity of approximately 1.5 tons of cocaine. According to police agents, the criminal had connections with drug cartels in Panama, Costa Rica and Honduras.
The man is also linked to the 2018 murders of two police officers in the city of Puerto Valdivia, according to investigations. Another death attributed to him was that of the husband of the woman who helped the police. Juancho was unaware of the girl's connection with the victim.
Though it was a time-consuming plan, the woman eventually managed to obtain evidence of her crimes, which she then passed on to the police's Special Operations Command.
The girl kept in contact with Juancho for several months until she arranged a meeting with him in February in Montería. Upon arriving at the appointment, he was surprised by the police who captured him.
The investigators were able to establish an arrest warrant for the crime of manufacturing, trafficking and carrying weapons and ammunition for restricted and exclusive use by the Armed Forces or explosives, in addition to suspected trafficking, manufacturing and possession of drugs.
Join our WhatsApp group, clicking on this link
Join our Telegram channel, click this link
Source: https://www.diariodocentrodomundo.com.br/mulher-faz-narcotraficante-se-apaixonar-por-ela-e-o-entrega-a-policia/