National Congress. The left asks Sergio Massa for explanations for under-invoicing of lithium mega-companies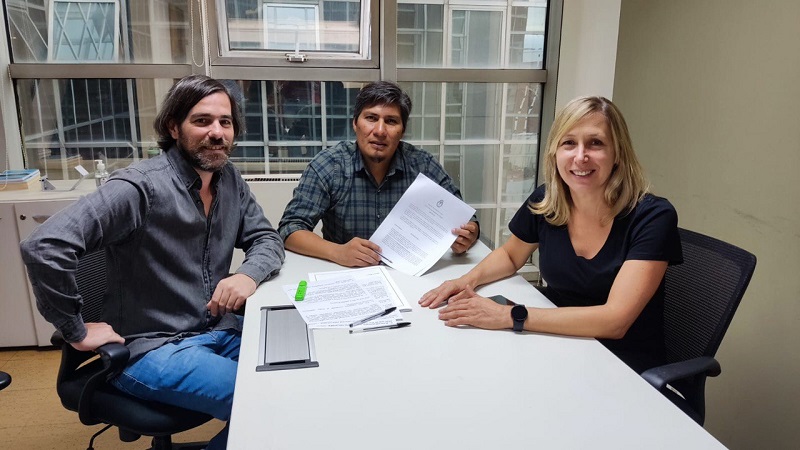 The deputies demand that Sergio Massa report on the measures taken by his management to prevent possible fraud and guarantee public access to the balance sheets of these companies. The project, which is presented within the framework of the recognition of over-billing by the AFIP, arises from a study carried out by the economist and councilor Gastón Remy (PTS-Left Front), recalls that, last August, when assuming as Minister, Massa stated that cases of under-invoicing of exports and over-invoicing of imports would be denounced in the Argentine courts and the anti-money laundering unit of the United States.
[HILO[ Hoy presentamos un pedido de informes al ministro @SergioMassa para que explique los motivos del contraste entre los datos oficiales vertidos por el Indec sobre al precio del litio por tonelada y los que arrojan los informes de las propias empresas mineras (+) pic.twitter.com/ED8r31p9yP

— Alejandro Vilca (@vilcalejandro) March 29, 2023
"Hay una significativa inconsistencia entre el precio por tonelada -que surge de las exportaciones informadas por el Indec-, respecto a los resultados publicados en el balance de Sales de Jujuy, y lo que se puede inferir de Livent", afirmó Vilca, quien destacó que como advierte el informe del economista Gastón Remy, "en el caso de Sales de Jujuy a lo largo de 2022, el precio promedio informado por tonelada fue de U$S 38.823, muy por encima del precio promedio que surge de las exportaciones informadas por el Indec, de U$S 20.807 (por tonelada)". "En 2022 Livent fue multada por U$S 8 millones tras una investigación de la Aduana por un caso de subfacturación de exportaciones", recuerda el candidato a gobernador de Jujuy, Alejandro Vilca. "La empresa hizo su descargo argumentando que el litio aún no es un commodity, o sea, que no hay un precio único de referencia mundial -como sí lo tiene el petróleo o la soja- y que está sujeto a cambios permanentes", remarca.
"El contraste entre los datos oficiales del Indec y los que arrojan las propias empresas mineras debería ser un motivo para que se ejerza –de mínima- una investigación a fondo. Sobre todo, si existen antecedentes en esta rama", afirma Vilca, y sostiene que, "avanzar en un control y seguimiento para evitar estos fraudes implicaría cruzar la información de la contabilidad y las declaraciones juradas de las mineras ante la AFIP con la producción efectiva y los precios de referencia internacionales del mineral que el propio Estado nacional proporciona en sus informes mineros".
Proyecto de Resolución para pedido de informe por subfacturación de empresas mineras del litio by Lid Caba on Scribd
Source: www.laizquierdadiario.com