White House under pressure to oust Bolsonaro, says Financial Times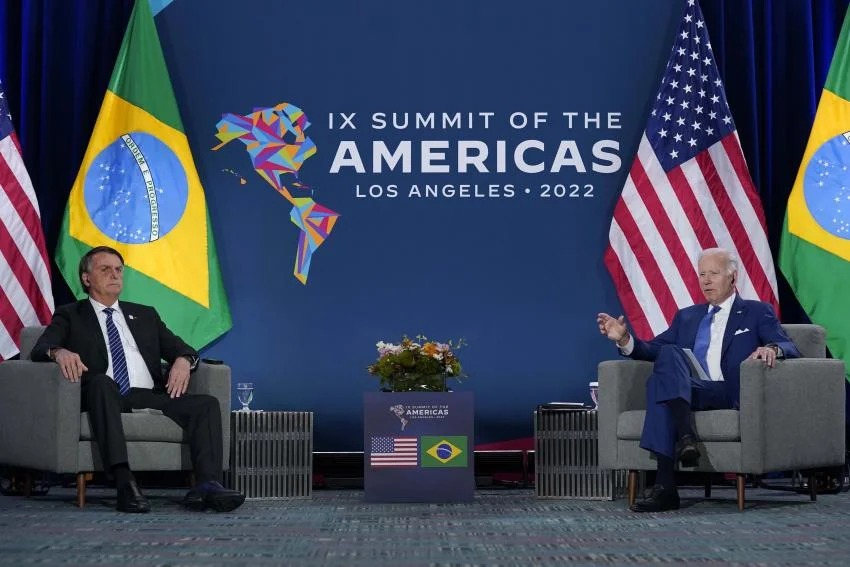 This Tuesday (9), the Financial Times published a text about the pressure of American congressmen on the White House to expel the former president of Brazil, Jair Bolsonaro (PL), from Orlando, in the United States:
Joe Biden condemned the violent riots in Brazil as the White House faced calls from Congress to expel Jair Bolsonaro, the former president of the Latin American country, from the US, where he has been since leaving office.
"Canada, Mexico and the United States condemn the January 8 attacks on Brazilian democracy and the peaceful transfer of power," the US president said in a joint statement on Monday with Mexican leader Andrés Manuel López Obrador and the first Canadian Minister Justin Trudeau. (…)
Several Democratic lawmakers have called for the former Brazilian president to be removed from the US. Questions arise after his supporters stormed the country's Congress, Supreme Court and presidential palace on Sunday in riots that bear a striking resemblance to the January 6, 2021 storming of the US Capitol.
"The US must not be a refuge for this authoritarian who inspired domestic terrorism in Brazil," Democratic Congressman Joaquin Castro told CNN. "He should be sent back."
Prominent progressive lawmaker Alexandria Ocasio-Cortez has also called for Bolsonaro to be returned to Brazil. "We must stand in solidarity with Lula's democratically elected government," she wrote on Twitter on Sunday, referring to the country's president, Luiz Inácio Lula da Silva. "The US must stop granting Bolsonaro refuge in Florida." (…)
Republicans have not joined calls for Bolsonaro's deportation, although some have condemned the protests, including Florida senator Rick Scott and disgraced Republican congressman George Santos, whose parents were born in Brazil. (…)
Justice will analyze the request, which provided for Bolsonaro's return to Brazil within 72 hours. National security adviser Jake Sullivan said the US has not received any official requests from the Brazilian government about Bolsonaro's status in the country, but added that if he did, "we would treat him seriously." (…)
The State Department says that if someone enters the US on a diplomatic visa and is no longer on official business, they must leave the country or apply for a change of status within 30 days.

The body's response was given after a question about the situation of Jair Bolsonaro.

(Via: @SamPancher) pic.twitter.com/ZYSWJad4zb

— Metropoles (@Metropoles) January 9, 2023
Join our WhatsApp group,

click this link
Join our Telegram channel,

click this link
Source: https://www.diariodocentrodomundo.com.br/casa-branca-sob-pressao-para-expulsar-bolsonaro-diz-financial-times/