Italian deputy speaks in Parliament against Bolsonaro's flight to Italy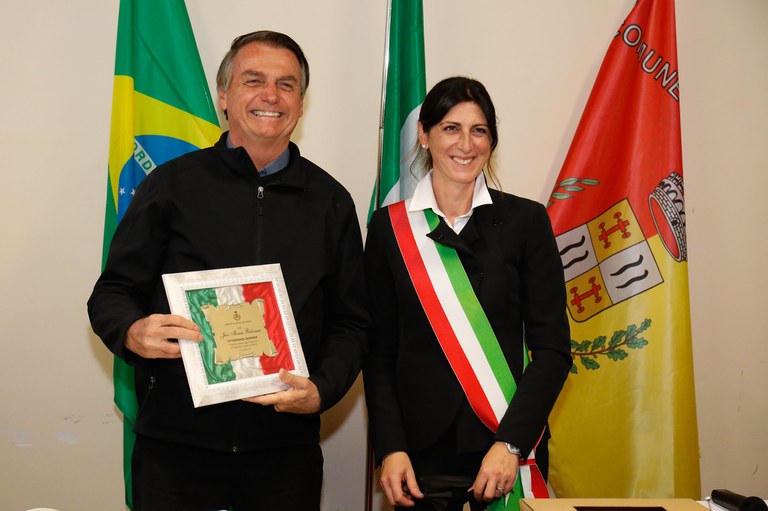 In a speech at the Italian Chamber of Deputies, Angelo Bonelli, leader of the Green Party, warned the authorities of the risks of Bolsonaro using the country as a plan B if he were to be expelled from the United States.
By condemning the attacks by bolsonaristas on the headquarters of the three powers – Congress, Palácio do Planalto and STF – this Sunday, 8, the parliamentarian expressed solidarity with democratic institutions, the Brazilian people and the president, "democratically elected", Luiz Inácio Lula da Silva .
"Bolsonaro supporters tried a coup and we condemn what happened", said Angelo Bonelli.
"I want to inform you that Bolsonaro's sons, Eduardo and Flavio, have applied for Italian citizenship and it seems that Jair Bolsonaro has as well. I hope that the Italian government informs parliament and rejects the Bolsonaro family's citizenship application. Italy cannot support those who are against democracy."
In the United States, where it has been since December 30th, two days before his term ends, pressure is growing for Bolsonaro to leave the country.
Congressmen are putting pressure on the White House and Joe Biden has already signaled discomfort with his presence in Orlando, Florida.
"Canada, Mexico and the United States condemn the January 8 attacks on Brazilian democracy and the peaceful transfer of power," said the American president in a joint statement with Mexican President Andrés Manuel López Obrador and Canadian Prime Minister Justin Trudeau.
The legislation in the country, as stated by the US Department of State, determines that the visa for diplomats and heads of state is only valid while the person holds office.
Otherwise, he must leave the US within 30 days or request a change of immigration status – Bolsonaro therefore has another 20 days to resolve the situation or leak.
This Monday, the 9th, he gave an interview stating that, due to the stabbing, he may end up returning to Brazil. He passed through a hospital in Orlando and the former first lady, Michelle, even asked for prayers for her husband's health.
The concern of the Italians is justified by the repeated lies practiced by the former Brazilian representative who at the beginning of last year caused a stir in the country when he went to receive the title of honorary citizen of Anguillara Veneta, small town located in the northern region next to Padua.

If he is bluffing about returning to Brazil and is even expelled from the United States and declared not grateful in Italy, Bolsonaro can seek support in one of the countries of the Arab world.
The former president claims that he is afraid of being arrested by Minister Alexandre de Moraes, of the STF, due to the numerous crimes he has committed inside and outside the government.
🇧🇷 Solidarity with the Brazilian people, the institutions and President Lula.

We ask that Minister Tajani pronounces himself clearly in not granting citizenship to #Bolsonaro and to his family.@AngeloBonelli1 #Brazil pic.twitter.com/syOEhGFGTM

— Angelo Bonelli (@AngeloBonelli1) January 9, 2023
Join our WhatsApp group, clicking on this link
Join our Telegram channel, click this link
Source: https://www.diariodocentrodomundo.com.br/deputado-italiano-discursa-no-parlamento-contra-fuga-de-bolsonaro-para-a-italia/