where i vote, what is elected and who are the candidates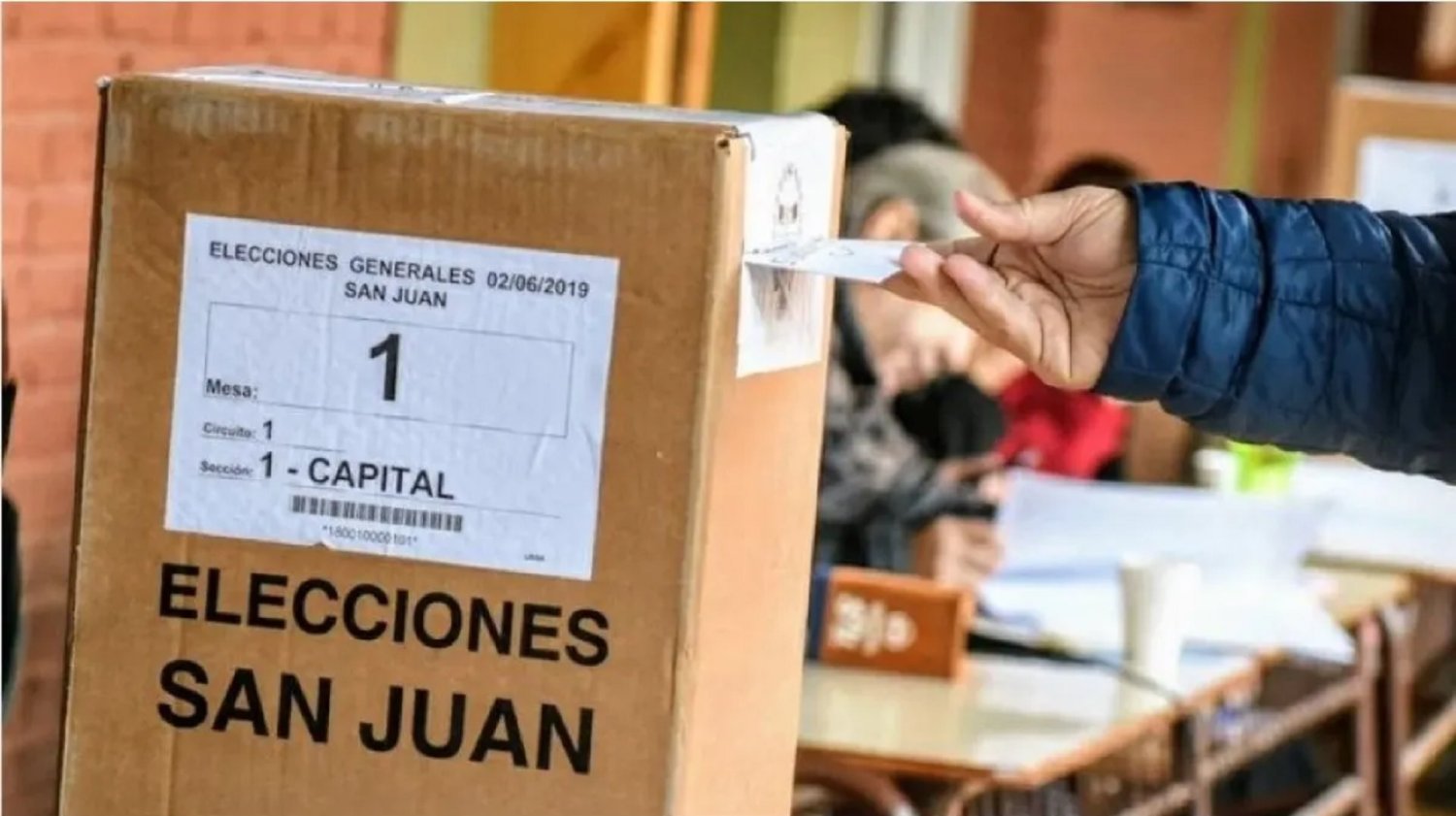 The elections in San Juan will have a new chapter this Sunday, July 2. After the arbitrary ruling of the Supreme Court, the province of Cuyo elected provincial deputies, mayors and councilors on May 14, leaving the election for governor and vice pending.
Finally, this Sunday the election will take place to see who will be in charge of the provincial executive for the next 4 years, although with some novelties. On the side of the ruling party, Sergio Uñac will not run again since his candidacy was considered "unconstitutional" by the Supreme Tribunal of Justice. In his place, his brother Rubén Uñac will head the formula, who will replace him as a candidate for governor and will be accompanied by Cristian Andina, for vice-government. José Luis Gioja, ex-governor on three occasions, will be his opponent within the inmate of the San Juan Front for All.
Where do I vote and how to check the electoral roll
To find out where to vote, you can consult the electoral roll here, on the official website authorized by the provincial Electoral Tribunal. There you must enter the ID number and gender of each person, in order to obtain the necessary information and know where you should go to vote.
According to data from the Electoral Tribunal, the election will take place between 8 in the morning and 6 in the afternoon and there are around 603,276 people authorized to vote.
The ban began this Friday at 8 a.m., and will last until 6 p.m. on Sunday, once the elections have finished.
Who are the candidates?
The candidates for governor in the elections for the ruling party will be Rubén Uñac and José Luis Gioja. United by San Juanthe provincial alliance referenced in Together for Changewill carry 4 candidates: the national deputy Marcelo Orrego, the referent of the GEN Marcelo Arancibia, the liberal Sergio Vallejos (who was the one who presented the precautionary measure against the candidacy of Sergio Uñac), and Eduardo Cáceres, former national deputy for the PRO between 2013 and 2021.
On the other hand, the Development and Freedom Front will also be presented, who identify with Javier Milei at the national level. Yolanda Agüero, Paola Miers and Agustín Ramírez will compete for this force. Finally, the teacher Cristian Jurado will compete for the Left Front.
Source: www.laizquierdadiario.com